Full Stack Development Company
Powerful Full-Stack Development Solutions
Every business needs a full stack developer with hands-on experience to build their business's digital presence. We are a professional full-stack development company that provides you with the complete set of software development services.
We have been in the software industry for ages and have a deep understanding of building fully functional, robust, and scalable applications for all kinds of businesses.
Our services
Our Full-Stack development Services
Front-End Development
Our full-stack developers are experienced with the front-end languages such as HTML, JavaScript, CSS/SCSS, and Bootstrap that support the website's appearance.

Back-End Developers
Our back-end engineers are quite mastered with their work as they are skilled in programming languages and frameworks such as Python, SQL, PHP, ASP.NET, Java, etc.

Full-Stack Mobile Development
Our experts are fully experienced in the front and back-end development of mobile languages, including DOM, NoSQL, React Native etc.
Open Source Platform Development
Our development team is efficient enough to develop custom software applications using open-source platform applications such as MySQL, Angular.js, Laravel, and Node.js.
API Integration
Our full-stack developers have master expertise in providing custom web API integration services. We offer entire web API development services that help in building seamless and smooth solutions.

UI/UX Design Contemporary is Easyn
Our UI/UX designers are well efficient to craft appealing web experiences with pixel-perfect UI/UX designs that give a splendid outlook to your website.
Our Experience
Professional Full-Stack Development Company That Deliver Remarkable Results
Nascenture has been helping businesses fulfil their business needs through web development, mobile app development and other software development projects. We are the most trustable and reputable Full-Stack development company that delivers top-class software development services to the business. We are an in-house team of developers with over a decade of experience building scalable solutions with front-end and back-end frameworks and database management. Our experts have specialized knowledge across all stages of software development like CSS/HTML, JavaScript technologies, Back-end languages, databases and web storage.
As a full-stack development company, we conduct a brief assessment of all factors to ensure the delivery of high-quality web development, along with testing applications and products. We provide that our developers assist you on each stage of the development process, whether it is UI/UX strategy, web development stack, DevOps services, or agile and cost-effective web solutions. You can leverage our team of full-stack developers to develop high performing web and mobile applications solutions for your startup, SMEs, and large scale enterprises as we can meet your every need right from the intention and optimization.
Vive Health
Vive Health is an eCommerce platform that sells the highest quality health and medical products. It is a mid-range performing brand specializing in products geared towards injury recovery, health & wellness, mobility, foot care, and caregiving.
Why choose us?
Why choose Our
Full-Stack Development Services?
Agile Methodology
The App development process is time-consuming, but our full-stack developers make it easy for you by adopting an agile development process.
Top-Notch Quality
When you partner with our full-stack development team, you don't have to worry about the quality because we are committed to delivering high-quality results.
Client Satisfaction
We have successfully delivered hundreds of projects to clients across the globe, which has given us the expertise to cater for every requirement of clients.
Certified Team
Every member of our full-stack development team is certified and has practical experience developing applications that gain hue recognition in the market.
QA and Testing
Our experts follow a protocol before delivering the final project to clients. Our Testing team works closely with every project to provide bug-free applications to you.
Customized Software Solutions
Our designers and full-stack developers offer you custom web and mobile app development solutions that enhance the visibility of your brand and services.
Have a Project In Mind?
We are happy to assist you with our web design, development & digital marketing services.
FAQ
Frequently Asked Questions
Full-stack development means the development of both backend (Server-side) and frontend (client-side) portions of web applications. A full-stack developer works on the backend, frontend, database, and debugging of web applications or websites.
We offer full-stack development services to you by using great technologies. Our full-stack services include all types of frameworks and tools, Node.js, React, PHP, etc.
A full-stack developer should have a wide variety of skills such as HTML/CSS, JavaScript, backend languages, web architecture, database storage and management, basic design skills, HTTP and REST.
Full-stack developers are skilled programmers who are proficient in both backend and frontend coding. They are responsible for designing user interactions or websites, developing servers, and databases for website functionality and coding for mobile apps.
The main benefit of choosing Full-stack web development services is its easy switching between back-end and front-end, working on the entire design structure at any level, easy to upgrade, cost-saving and more.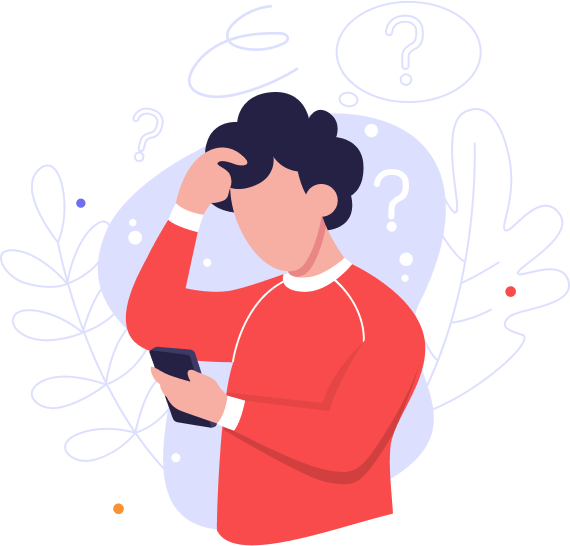 Our Blog
Related Articles
Let's get started
Have a Project in Mind?
Let's Get To Work
We are happy to assist you with our web design, development & digital
marketing services. Lets get in touch now.