React.js Development Company
Get Real-Time, Single-Page Apps With React.js
To simplify the process of large-scale app development and to end your quest of attaining interactivity, and scalability, we, as a leading React.js Web Development Company, offer React.js mobile and web app development services.
We are experienced with React.js and can help you to build interactive and quick user interfaces that enhance the presence of your business.
Our services
Our Exceptional React.js Development Services
React.js Web App Development
Our web app development services-prototyping, redesigning, applications, and migration are entirely customizable and suit your needs. We help to grow your business and offer the latest technologies that suit your business needs.

React.js App Development
We build responsive mobile applications that boost your business growth. We have a strong team of developers that develop intuitive, scalable, and flawless mobile apps for Android and iOS platforms by deploying the advanced and latest script frameworks.

React.js Front-End Development
Our React.js team is well versed with the latest technologies to successfully integrate your project with React.js. Our frontend experts are certified and have strong hands with HTML/CSS and Javascript, making them pro to frontend development.

React.js Migration Services
If you are looking for expert hands to migrate your existing mobile application into a new and advanced React native, then Nascenture is the place for you. Our expert developers have proven work experience in building and migrating applications which means we can help you migrate your entire solution flawlessly into React without harming business operations.
React.js Plugin Development
We are a certified React.js development company with a team of experts. We add more functionality to your web application without writing a single code line of code. We build custom React plugins and import them into your mobile app and also make sure that these apps are easy to extend and completely user-friendly to generate more business.
Custom React.js Development
If you are looking to create a custom React.js web development service for your JavaScript framework project, we can help you. We are the most reliable React.js development company with a strong back of experienced developers to provide you with scalable and feature-rich React.js development solutions that suit your every business need.
Our Experience
Build a Robust Interface With Renowned React.js Web Development Company
Nascenture is one of the most trustable React.js development service providers that exceedingly meet our client's business demands. With the open-source JavaScript framework, we develop multiple quick and interactive user interfaces that maximise your project's effectiveness. We are proficient in leveraging the capability of the JavaScript library and use virtual DOM (Document Object Model) to make React.js an effective tool for developing immensely functional, best performing and UIs. Certified developers in our team are great at taking advantage of the React.js feature of remodeling the existing component to accelerate and simplify the development apps.
We own a strong team of React developers who are highly experienced and skilled in their field. So if you are in the process of building a next-generation web app for your business, you can hire a React.js developer from our certified team of experts. They have deep knowledge and unmatched expertise in building dynamic and progressive web applications using React.js. We are professional and are always ready to help our clients with all their development needs and provide them assistance and guidance to ensure their 100% satisfaction.
Boutique Hotel Awards
World Boutique Hotel Awards is a hotel booking and travel website that nominates and awards the boutique hotels in various categories around the world. The categories include relaxation retreats, city hotels, classic hotels, wellness spa, honeymoon hideaways, and many more. Every year they nominate around 300 hotels in more than 80 countries and help introduce a new blend of Boutique Hotels every year with the help of their experts.
View All Case Studies
View Case Study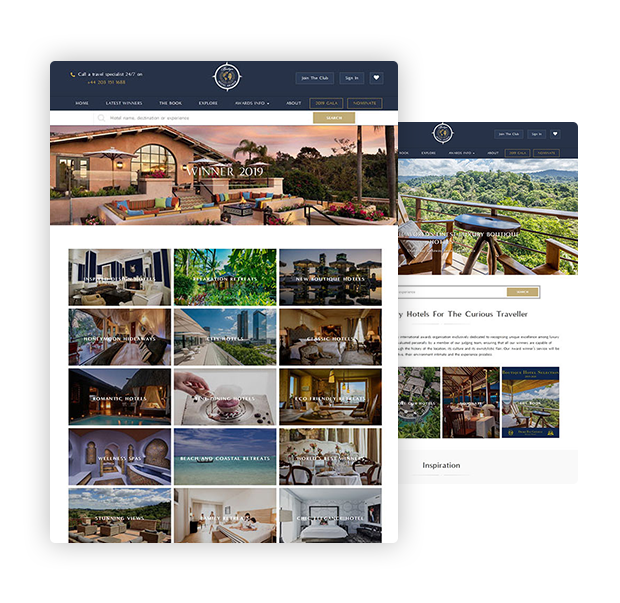 Why choose us?
Why Choose Nascenture's
React.JS Development Services?
Customer Satisfaction
Complete client satisfaction is our top priority. We work with full dedication to cover every aspect of the development process so you can get a flawless project.
Agile Methodology
Our team adopts agile methodologies to deliver you the best React.js development services. We conduct frequent scrum events to optimize practices and procedures.
Competitive Prices
When you choose Nascenture to build React.js development services, you don't need to think about the expenses because we provide you the best competitive price in the market.
Dedicated Team
We have a professional and dedicated team of React.js developers who deliver high-end business solutions on different technologies and frameworks.
Stability
We take proper care of the code stability before releasing the final product to our client. Our developers use various testing tools to check the strength of the code.
Integrity & Transparency
We respect the vision and the ideas of the client. That is why we believe in providing every single project detail with them and consider their worthy advice.
Have a Project In Mind?
We are happy to assist you with our web design, development & digital marketing services.
FAQ
Frequently Asked Questions
React.js is flexible, declarative, and an efficient JavaScript library for building user interfaces. It is an open-source and component-based frontend library accountable only for the view layer of the application.
The components of React are typically written using JavaScript XML (JSX). This is the primary advantage of the fact that JavaScript is such an extensive and renowned language.
React.js helps you prevent updating of DOM (Document Object Model), which means that the applications will be faster and deliver better UX as React.js was designed to enhance the total rendered pages from the site server.
Yes, React.js is an up-to-date and reliable technology, thanks to its community and solid corporate support. React.js is very flexible and easy to maintain due to its modular structure.
React.js is a renowned frontend web library that significantly impacts the application development process. React.js is considered secure, but there are still some practices you need to consider when applying it to applications.
React is safe by design, and it is not easy to mess things up in React.js. However, lousy programming practices can lead to susceptible security vulnerabilities.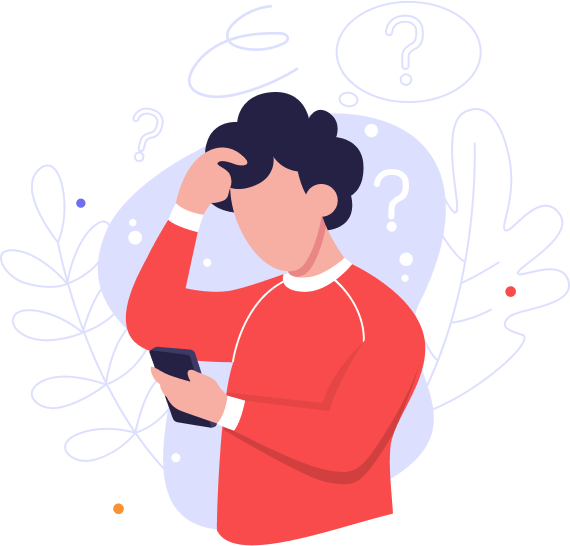 Our Blog
Related Articles
Let's get started
Have a Project in Mind?
Let's Get To Work
We are happy to assist you with our web design, development & digital
marketing services. Lets get in touch now.