Graphic Design Company
Graphic Designs That Decorate Brand
Make the visuals of your website alluring by adding the tint of innovative graphic design services of Nascenture. We help you make your sales more potent through our market-segment-oriented designs that enhance the visuals of your websites.
Being a leading service provider, we own a strong team of the industry's best designers that use ingenious methods for promoting your brand and services.
Our services
Get Graphic Design Services That Suits Your Needs
Logo Design & Branding
Get attractive logo designs for your brand and increase the growth of your business. We have a team of logo design experts that are highly creative and create designs that reflect your brand.

Social Media Designs
With the help of the creative graphic design team, we deliver personalized social media design solutions to increase your brand's visibility on multiple social media platforms.

UI & UX Designing
We have won the hearts of many clients by offering them alluring graphic design solutions. We create graphic designs with the best user experience to increase user engagement.
Mobile App Designs
We are the leading graphic design agency that crafts innovative and stunning mobile application designs that are intuitive and attractive enough to increase the user engagement of your application.
Responsive Web Design
We know that only a professional-looking website is not enough to attract customers; it needs to be responsive. And we at Nascenture create graphic designs that are highly responsive and attractive.
Newsletter Designing
We have a team of professional graphic and website designers skilled in creating appealing newsletter designs according to your needs as they hold experience in email designing.
Our Experience
Invest in Your Website Success With Our Creative Graphic Designing Services
Sales and marketing teams often face challenges to grab customers' attention towards their client's business. And one of the main reasons behind this is the unappealing design, aesthetics, presentation and branding of the brand and services. But not anymore, because we are here to provide you with the unmatched graphic design solutions that fulfill your every business need. Nascenture is a result-oriented company accompanying a professional and creative graphic designing team of experts. We create designs that are stunning and responsive enough to work on all devices. We are the top graphic design company that is an expert in their field and uses the best practices for CRO (conversion rate optimization) and UX (user experience).
We own a team of creative graphic designers, editors, print designers, web and app designs who have years of experience designing beautiful websites for our clients. Our team helps organize and materialize your demands with compelling graphic designs and create an impactful responsive design for your website. Designs crafted by our experts leave a significant impact on your potential customers, and they will start exploring your website's products and services and end up with the purchase. We don't craft designs that fade into obscurity and won't provide an engaging experience to your customers; we work to place you in a position where your website design speaks about your product and services and maximize the conversion rate.
Vive Health
Vive Health is an eCommerce platform that sells the highest quality health and medical products. It is a mid-range performing brand specializing in products geared towards injury recovery, health & wellness, mobility, foot care, and caregiving.
Why choose us?
Why Choose Graphic
Designing Services of Nascenture?
Experienced Designers
We are a team of certified experts who have hands-on experience creating stunning designs. We use the latest technologies and cutting-edge tools to deliver scalable results to our clients.
Striking Designs
Websites are the front face of the business that needs to look attractive. We are a leading graphic design agency experienced in creating responsive graphic designs for websites, apps, advertisements, flyers, etc.
Client-Centric Services
We deliver client-centric services. Our experts are aware of the modern market trends and listen to each requirement of our clients to create designs that are compatible with their products and services.
Improved Usability
We create interactive designs for our clients that are visually appealing and user-friendly so that your customers can easily access and explore the products and services you are offering.
Customizable Layouts
We create custom layouts for your website to give an original and unique touch to your website. The more professional and unique your site will look, the more customers will be attracted to your brand.
Growth-Driven Designs
We create graphic designs that help with the growth of your business. The more professional your brand will look, the more customers will get attracted, which leads to a higher conversion rate.
Have a Project In Mind?
We are happy to assist you with our web design, development & digital marketing services.
FAQ
Frequently Asked Questions
Graphic designs are what give the overall feel and look to your website. In general, it is the creative process of planning and building the elements of your website, from structure and layout to colors, images, graphics, and fonts.
Graphic designs are the essential way to communicate with the future and existing clients as it provides the visual assets that you can use for marketing campaigns. These include the logo of your brand, images, user interface, navigation, and other elements.
Your website is the front face of your business, and graphic designs are the visual presentation used on the website to improve or enable the representation of your website so you can reach the maximum number of users.
Graphic designs are the best way to establish identity and brand recognition. It gives a realistic and attractive look to your website that encourages the audience to visit your website.
Graphic design enhances the way you communicate with the audience. It helps you convey your ideas in only a practical way, but pleasing too, as good designs on your website make you look good.
We create designs that are stunning and responsive enough to work on all devices. We organize and materialize your demands with compelling graphic designs and create an impactful responsive design for your website.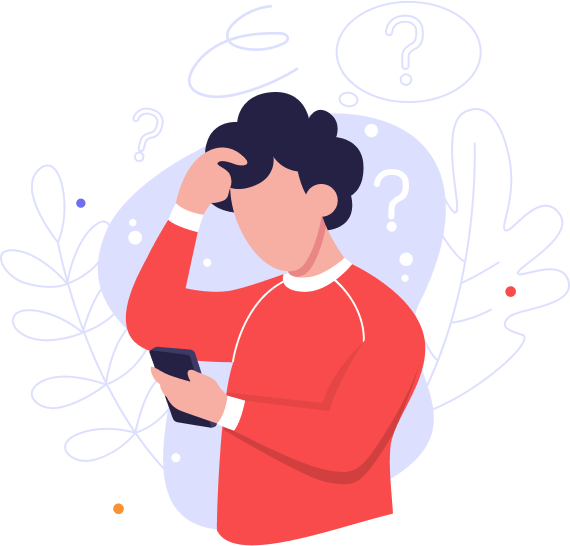 Our Blog
Related Articles
Let's get started
Have a Project in Mind?
Let's Get To Work
We are happy to assist you with our web design, development & digital
marketing services. Lets get in touch now.