Mobile App Development Company
Building Innovative Mobile Apps for Industry Leaders
Leverage your business with our mobile app development services that help you stand ahead of competitors and increase sales and revenue. We specialize in building robust mobile app solutions with an appealing interface that dazzles your users.
Our professional mobile app experts are innovative and offer a wide range of mobile app development services for iOS, Android, and Windows platforms.
Our services
Our High-End Mobile App Development Services
Native App Development
You'll find highly experienced and talented developers in our mobile app team who can build superior quality native applications for both Android and iOS.

Hybrid App Development
Your app development project is in reliable hands, so rest assured because we build cross-platform mobile applications that work in different environments.
PWA
We deliver applications with Native capabilities and installability with advanced web applications while reaching anywhere, anyone, on any device.
Enterprise Mobile App Solutions
We deliver scalable mobile app solutions to our clients and have the ability to build robust applications in a most complex enterprise environment.

UI/UX Design
There is no use having a mobile application if it does not provide a better user experience; our UI/UX design experts craft an innovative and interactive design that provides a high-end user experience.
Responsive Design
To get the user's attention, your mobile app design needs to be responsive. Our development experts deliver responsive mobile app development solutions to our clients so they can get users' attention.
Our Experience
Delight Your Users With Responsive & Feature-Rich Mobile Applications
We at Nascenture offer you the full suite of mobile app development services compatible with your business needs. Whether you want to transform the internal business process or want to increase the presence of your business in the market, our mobile app development solutions help you quickly reach your business goal. We blend the latest mobile technology with system integration and engagement methods to help you break through the clutter inventive, relevant, and purposeful. Whatever your requirement is, whether you want to create a new mobile app for your business, want to update your old application to fresh, or want to change the design of your website, we deliver you the best results.
We are a strong team of mobile app developers with a decade-long experience in building robust mobile app solutions that span many industries. Our vibrant team of programmers is rich in experience and has substantial knowledge and skills for delivering scalable solutions to our clients. Our team of professionals includes developers, designers, testers, business analysts, team leaders, and team managers who brainstorm your requirement to deliver the best mobile app development to our clients worldwide. From getting a mobile app development request to launching it on the market, our experts go through several agile iterations together with our clients so we can deliver the best results that they expect from us.
Vive Health
Vive Health is an eCommerce platform that sells the highest quality health and medical products. It is a mid-range performing brand specializing in products geared towards injury recovery, health & wellness, mobility, foot care, and caregiving.
Why choose us?
Why Choose Us for
Mobile App Development Services?
Top-Notch Quality
We never compromise on the quality of the project; we work with the assurance to deliver world-class custom mobile apps with advanced technologies.
User-Centric Approach
We completely understand the intent of mobile applications for your business and help you develop responsive, user-friendly, and scalable app development solutions.
Massive Experience
Our seasoned experts will develop your business applications who have innovative solid skills and are well-versed with the latest technologies.
Strong Technical Competency
Our mobile application experts demonstrate high-end technical competency and a unified approach to building future-ready custom mobile applications that deliver results.
Effective Communication
To enhance business relations, we effectively communicate with our clients and update them about their projects and the pattern our developers follow to build effective solutions.
24/7 Support
Our technical experts are available round the clock to deliver necessary technical support around construction, seamless integration with the cloud, and maintenance.
Have a Project In Mind?
We are happy to assist you with our web design, development & digital marketing services.
FAQ
Frequently Asked Questions
Custom mobile application development is the simple process of building a mobile application for a specific user according to their particular needs or business requirements.
Before choosing the best mobile application development platform, you need to ask yourself these simple fundamental questions :
Who is the target audience of your business?
What are the specific expectations of your users?
What is your budget?
And how well does your chosen mobile platform integrate with other platforms?
Building and launching a mobile application is a multifaceted process. After completing the development, the app was tested for software bugs and usability issues before throwing it on the app store. However, the time taken depends on the application's complexity, the number of features incorporated, the structure of the project, etc.
Yes, it is possible to develop a mobile application for both iOS and Android platforms. Development frameworks like React and React native make it possible to support both platforms.
To offer robust app development solutions to our clients, we use a proper app development process:
Analyze every requirement of the client
Wireframing & Designing
Development
Testing
Deployment
24/7 Support & Maintenance Services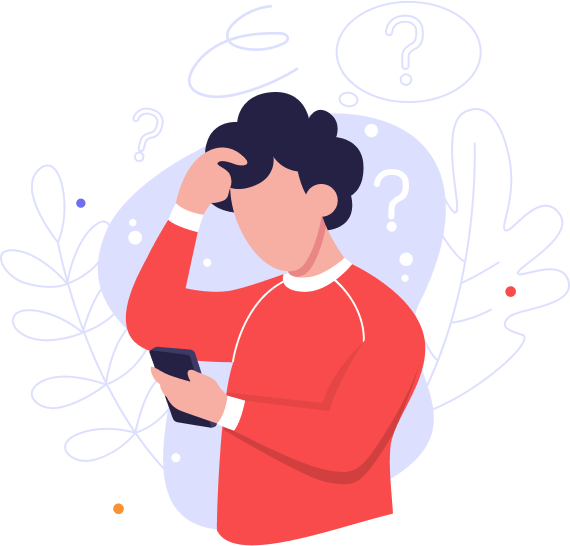 Our Blog
Related Articles
Let's get started
Have a Project in Mind?
Let's Get To Work
We are happy to assist you with our web design, development & digital
marketing services. Lets get in touch now.