Flask Web Development Company
Most Dependable Flask Development Services
Nascenture is a trustworthy development company with a single goal in mind: to provide the best Flask web development services to clients. We ensure our client's goals are communicated to give them a precise and agile approach to their business application.
We operate with the goal of completing projects on time and on the budget for our clients. Our team is always available to assist you in developing the application that best meets your needs.
Our services
Our Exceptional Flask Development Services
Web Application Development
We specialise in developing complex web apps with the Flask framework. We create lighter, faster, and more secure websites at both the front and backend using our comprehensive knowledge of the Flask framework.

Project Migration
Flask is an amazing framework to use for developing a business website/app. So if you want to migrate your current applications to Flask, you can get it done with our skilled and reliable team of developers.
Website Development
Our dedicated team has years of experience in web development using the Python Flask. We use our technology stack and resources to create a fluid interface and functionality that makes your website appealing.

Mobile App Development
Along with the web development team, we have a separate team for building mobile applications too. And our developers build high-end mobile applications that have a unique interface.
Flask Template
With the flask template, we can build a user interface that gives you the same experience on desktop, mobile and website. We can also modify templates to offer a scalable and clutter-free user experience.
API Development Services
We are professional service providers and always use secure and well-documented APIs and web services to enable your Android and iOS mobile apps to give access to your platform data.
Our Experience
Up-Scale Your Business With Renowned Flask Web Development Company
Flask is a small and recognized microframework for Python based on the Werkzeug toolkit and Jinja2 template engine. It is a microframework because it does not depend on particular tools or libraries. At Nascenture we utilize Flask to build tailor-made requirements for clients. As we are a professional Flask development company, we have a track record of building superior Flask-based products for our multiple clients and have delivered scalable solutions. We are a place where you will get high-end design and development services that suit your requirements. Our Flask development services are based on the latest methodologies and implement robust security to prevent your business from becoming exposed to risks.
We believe in the team's hard work and have confidence that they will go out of the box to meet your specific development requirements. Over the years of work experience, our experts have gained immense expertise in using Flask to enhance business growth. Our Flask developers will understand and work according to the client's requirements of the project. We use cutting-edge modules to diversify your business with top-notch flask solutions. From making strategy to platform migration, we offer a complete range of development services to improve productivity and streamline your business process.
Vive Health
Vive Health is an eCommerce platform that sells the highest quality health and medical products. It is a mid-range performing brand specializing in products geared towards injury recovery, health & wellness, mobility, foot care, and caregiving.
Why choose us?
Why Choose Nascenture For
Flask Development Services?
Flawless Services
We strive to provide an exceptional solution to our clients, ensuring that they receive exactly what they anticipate from us as a service provider.
Complete Security
Our clients' security is a major priority for us. We make certain that your information is secure and managed by professionals.
Qualified Flask Developers
As a top Flask web development company, we employ a team that is skilled and possess hands-on experience in Flask development.
Scalable Solutions
No matter what kind of business you own (Small/large/start-up). We'll help you scale your business with ease to get top-notch solutions for your business.
Testing Process
Testing of the project is a necessary part of the development process. We have skilled testers in our team who carefully observe the flaw of the wee/apps and resolve them with care.
24/7 Support
After completing the project with us, we'll welcome you with open arms if you ever have any technical issues. You can reach us in time to resolve your website/app issue.
Have a Project In Mind?
We are happy to assist you with our web design, development & digital marketing services.
FAQ
Frequently Asked Questions
Flask is a popular framework created in the programming language of Python. It is based on the powerful foundation of Jinja2 templates engine and Werkzeug's comprehensive Web Server Gateway Interface web application library.
Yes, Flask is a free and open-source framework used for building reliable and scalable web applications.
Flask is the API of the Python programming language that enables developers to build web applications. This framework is more explicit than Django and is quite easy to learn because it has less base code to implement a simple web-based application.
If you are involved in web development, then Flask can be a good start. Many websites are built using Flask and have gained heavy traffic but not as much as Django.
Even though Flask is a built-in web server, it is still not suitable for production, and needs to be put behind a real web server and can communicate with Flask through a Web Server Gateway Interface protocol.
Flask is very light in weight and designed to get results fast and leave room for a more detailed application in the future. With this framework, your project code always consists of only what developers put in it.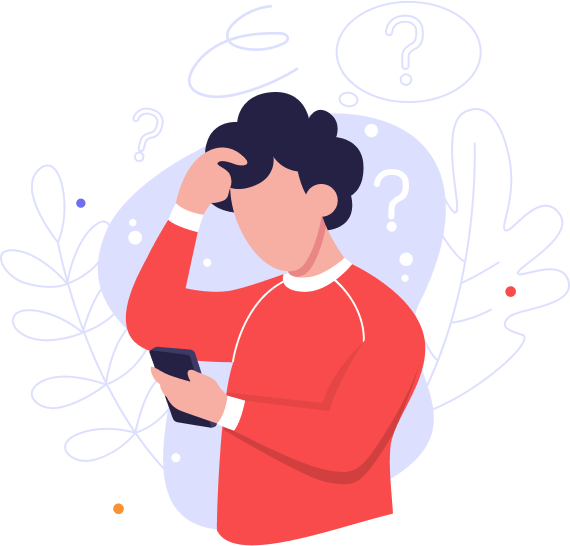 Our Blog
Related Articles
Let's get started
Have a Project in Mind?
Let's Get To Work
We are happy to assist you with our web design, development & digital
marketing services. Lets get in touch now.