Facebook Advertising Company
Skyrocket Leads and Sales with Facebook Advertising
Facebook is a must-use advertising channel for online businesses. By keeping in mind the massive popularity of Facebook, we provide you with world-class Facebook advertising services that increase the online presence of your business.
From creating ads for launching and monitoring their performance, our experts provide you with an all-in-one advertising solution to Facebook advertising.
Our services
What We Offer With Our Facebook Marketing Services

Result-Driven Advertising
We work with dedication and provide a result-driven approach to our clients. We own a team of certified marketing experts who are well experienced to offer you the result-driven approach by measuring advertising results for local check-in, new sale leads, no. of clicks, etc.

Manage Facebook Ad Spend
At Nascenture, you'll get the experienced hands that help you optimize your campaigns so that you can be sure every penny counts. We always try to keep it within your budget. You'll get more profit out of the movements.

Transparent Reporting Dashboard
We believe in making things transparent, and for that, we keep you in to know about your campaigning every second of the day. When your campaign starts to run, you can see how many people are clicking and converting.

Dynamic Product Ads
To keep you ahead in the competition, we create dynamic product ads so you can generate more and more leads. We show your product ads to customers who viewed your product pages.

Messenger Bots
We are well aware of the fact that your online business is entirely dependent on the customers. To ease your precious customers, we have created a custom chat experience for your customers on messenger.
Advanced Ad Technology
As we are a reputable Facebook advertising agency, we use advanced ad technologies to bring out the best results for our clients. Our experts will help you to implement modern ad technology for advanced accounts.
Our Experience
Personify Your Brand With the Best Facebook Marketing Agency
Nascenture is an outstanding and tech-savvy Facebook marketing company with the best experience in tools and content development. We deliver effective Facebook advertising solutions for every level of expertise. We offer full-service Facebook advertising support for all your online advertising needs. Instead, you are looking for an advanced graphics or email marketing newsletter to target your new customers; we can help you with everything. We help our clients make their Facebook ad purchase pocket-friendly and effective for generating awareness of the brand, maximizing their brand's impressions, and enhancing their lead quality.
With the strong back of our in-house experts, we deliver world-class marketing services to our clients all over the globe. We also help you promote your business on other social media platforms by managing Twitter ads, Instagram ads, and Pinterest ads. We measure our work approach based on click-through rates, improved margins, impressions, and at last conversions. We continuously communicate with our clients for improvements and their suggestions. We offer them detailed real-time reports so they will be aware of their Facebook campaigns and the results they are getting from them.
Why choose us?
Why Choose Nascenture for
Facebook Advertising Services?
Research and Strategy
One cannot get conversions if we don't target the right audience. At Nascenture, We research to find out your business's target audience and make a strategy to attract them towards your business website.
Better Conversions
To enhance the conversion rate of your business, we use remarketing techniques across Facebook and display networks to visitors that previously visited your website and have shown their interest.
Professional Insights
We are professional and provide an agile professional approach to our clients to increase their business reach. Your Facebook campaigns have been observed regularly by our experts to see the progress of your business.
A/B Testing & Conversion Optimization
In order to provide effective Facebook marketing solutions to our clients, our experts carry out A/B testing of landing pages and Ad copies so we can bring out the best Ads and landing pages for you.
Advertising Experts
We have an in-house team of advertising experts who use the best strategies to create an effective Facebook advertising campaign for you so your business can drive expected results.
ROI Focused Results
We focus on giving the best benefits to your business with our complete Facebook marketing services. We work together with the motive to offer the best return on your business investment using best marketing practices.
Have a Project In Mind?
We are happy to assist you with our web design, development & digital marketing services.
FAQ
Frequently Asked Questions
Facebook advertising are paid messages that businesses use on Facebook to enhance their business presence. Paid Facebook advertising allows you to target a particular demographic.
Facebook advertising helps your business get more visibility for their Facebook content and increase their website content, whether simple ad copy, blogs, or cornerstone site content.
If you are a beginner to Facebook advertising, the most straightforward choice you can make is Automatic placements. When you go with this option, Facebook automatically places your ads across Facebook, Messenger, Instagram, and the Audience network.
To advertise on Facebook, you need to choose your objective, give your name to your campaign, target your audience, set your budget and schedule, preferred placement, set brand safety and cost controls, and create your ad.
Yes, Facebook ads are entirely worth it as it helps you reach a wider audience, generate new leads and convert more customers. Facebook's ads allow you to introduce your services and products to the audience.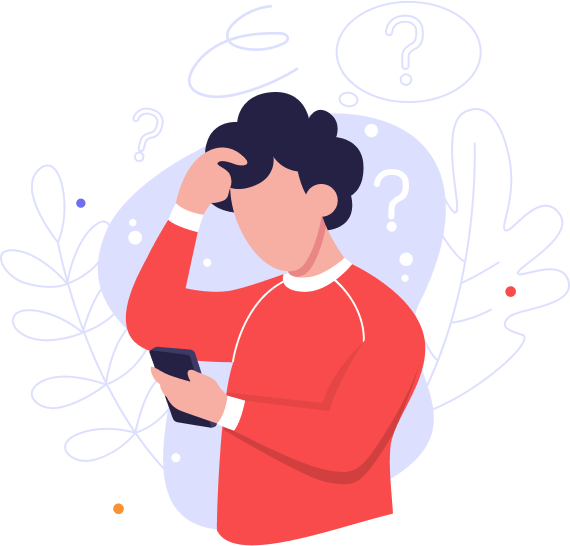 Our Blog
Related Articles
Let's get started
Have a Project in Mind?
Let's Get To Work
We are happy to assist you with our web design, development & digital
marketing services. Lets get in touch now.