Web2py Development Company
Full Stack Web2py Development Solutions
With a decade of experience, we offer high-performing Web2py framework services to our clients. Our development team has a proven track record of successfully delivering intuitive Web2py framework applications that belong to different businesses.
Our Experts execute complex tasks with a few code lines that allow you to launch your product and services in the market much faster than expected.
Our services
Our Exceptional Web2py Development Services

Web2py Application Development
Our Web2py developers are updated with the latest market trends and help you build engaging, interactive, and highly secure desktop applications for your business.
Website Development
Allows us to build a high-performing web2py website that can take your business to the next level. We have a team of Web2py developers who can make a website according to your needs.

Web Interface Design
If you get tired of building backend and frontends with different technologies, we can help you with them both. With the Web2py framework, you can do both with a single coding language.

Web & Mobile App Development
We deliver robust web and mobile app solutions to our clients as we are experienced with Python and related frameworks like Django, Flask, Web2py, etc.

Web2py Template Design
Build stunning web2py templates for your future mobile, desktop, and web applications with the innovative designing team of Nascenture. We'll make your project creative while keeping things elegant and simple.

Support & Maintenance
Just focus on enhancing your business because the Nascenture development team is here to support and maintain your website. You can ask for our support anytime whenever you face any technical issues.
Our Experience
Our Advance & Secure Services Full Stack Web Development with Python Web2py
Web2py is a free, open-source, full-stack framework written in Python widely used for swift web-application development. This framework is very similar to the Django web-development framework and can create secure and scalable applications. Nascenture has rich experience developing dynamic, custom web applications and desktop applications using the Web2py framework. Assisted by experienced and expert developers, we have become the most trusted Python web development company and provide our clients with the best Web2py framework solutions.
We have expert Web2py developers in our team that work efficiently on every project to deliver the desired results to our clients. We help you build the most complex enterprise web and mobile app development requirements that will help you enhance your business's existence. Our advanced Web2py development services allow you to establish long-term partnerships with our valued customers so that you can generate more revenue for your business. To meet the requirements of our clients, we follow agile methodologies by ensuring measurable outcomes with complete transparency.
Vive Health
Vive Health is an eCommerce platform that sells the highest quality health and medical products. It is a mid-range performing brand specializing in products geared towards injury recovery, health & wellness, mobility, foot care, and caregiving.
Why choose us?
Why Choose Nascenture For
Web2py Development Services?
Expert Web2py Team
At Nascenture, we work under the assistance of an experienced team who are well aware of the Web2py framework and deliver top-notch results to the clients by meeting their specific needs.
Experience Across Industries
Our hands-on experience with Web2py is evident in the wide range of applications we have created for multiple businesses. We have worked on various projects and have attained great success.
Quick Project Lifecycle Time
We understand how valuable your business platform is for you. That is why we never compromise with the timing of the deliveries. We are professionals in our field and know how valuable time is for businesses.
Technology Bundle
Our Web2py developers, software developers, mobile app developers have years of work experience, skills, and knowledge. They are best in their field, especially when it comes to the latest advancements in areas.
Tailored Solutions
First, we carefully listen to your business needs, queries, and suggestions on development. Then, we initiate and give tips for the development process and provide you with a road map to start your project.
Support & Maintenance
We believe in building healthy business relations with our clients. That is why we offer support and maintenance services to our valuable clients even after completing their development process.
Have a Project In Mind?
We are happy to assist you with our web design, development & digital marketing services.
FAQ
Frequently Asked Questions
Web2py is open-source full-stack framework for paid development of scalable, fast, secure, and portable database-driven web applications. This framework is written in Python and is simple to run.
Web2py is used to build powerful web based applications as it allows web developers to program dynamic web content using Python language. It is designed to help reduce tedious web development tasks, like developing web forms from scratch.
Web2py is a full-stack framework that contains all the components you need to develop fully functional web applications. This framework is designed to guide a web developer to follow good software development practices like MVC pattern.
Web2py is popular among developers because it simplifies development of data driven web applications by supporting several widely used relational and NoSQl databases. In addition, it supports database migration and also migrates databases automatically.
Web2py provides ease to developers to develop dynamic web content using Python as this framework is designed to help reduce complex web development tasks such as developing web forms from the start.
Web2py is an adequate framework where you can easily develop full stack web applications as it provides database support that makes the development process quite easy for developers.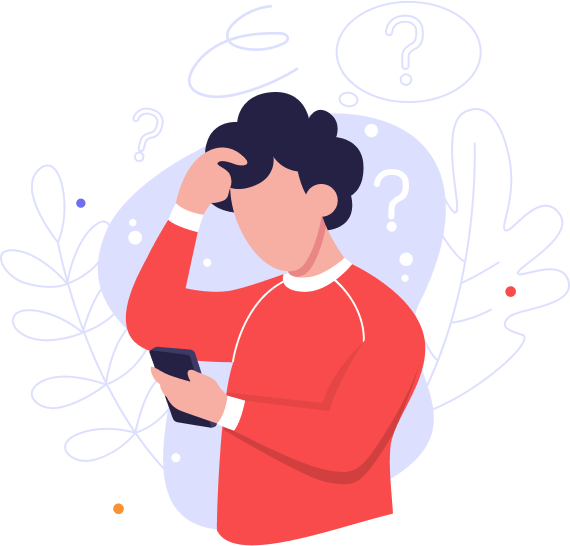 Our Blog
Related Articles
Let's get started
Have a Project in Mind?
Let's Get To Work
We are happy to assist you with our web design, development & digital
marketing services. Lets get in touch now.