WooCommerce Development Company
Woocommerce Solutions for Unmatched Growth
Develop user-friendly and highly responsive and online store with the trust-worthy WooCommerce development company. We help businesses (small/large/start-up) build online eCommerce stores from scratch using WooCommerce development technology.
The stores created by our experts are genuinely responsive, functional and offer a great user experience that automatically helps you with the growth of your business.
Our services
Our Premium
WooCommerce Development

Services
PSD to WooCommerce
Our WooCommerce developers have deep knowledge and understanding of each WooCommerce module and will significantly cater to your functionality needs without compromising code quality.

Template & Theme Development
Nascenture has gained its reputation by developing and designing SEO-friendly WooCommerce themes and templates for eCommerce portals according to client requirements.
Plugin Development
With the tremendous support of our WooCommerce team, we create highly ingenious customized WooCommerce plugins which are innovatively designed to give an attractive look to your website.

WooCommerce Customization
As a leading WooCommerce development company, we have proficiency in delivering customization development services that align with our client's business processes and workflow.

WooCommerce Migration
We are good at WooCommerce development and migration services. Our WooCommerce developers ensure a smooth and seamless migration with maximum security by eliminating the threat to the existing database.

WooCommerce Integration
We have a wide range of expertise with WooCommerce and offer world-class integration services such as payment gateway integration, WooCommerce shopping cart integration, eCommerce plugin integration, and API integration.
Our Experience
Build Your Own eCommerce Store With World-Class WooCommerce Development Services
Perfection is the key feature of Nascenture that we use for building a robust eCommerce store for our clients. We have a bunch of expert WooCommerce developers that bring the benchmark of perfection to your online business with our customization and development services. Whether you want to build a scalable online store using WooCommerce technology or transform your existing WordPress site into a robust eCommerce store, our development team is always there to help you. Our WooCommerce developers specialize in developing an online eCommerce store using WooCommerce technology and help you build solutions that cater to results.
We are a strong team of dedicated designers and developers who have experience developing highly ingenious WooCommerce themes and plug-ins compatible with your needs. Our services do not end with the development process; we offer 24/7 WooCommerce support and maintenance services. We have a support team available for you to resolve technical problems that you might face. If you have any business idea in mind, you can hire our WooCommerce developer from our skilled team and start your online journey with excellence. Whether you want to hire a part-time or full-time developer, Team Nascenture is always there to fulfill your requirements.
Vive Health
Vive Health is an eCommerce platform that sells the highest quality health and medical products. It is a mid-range performing brand specializing in products geared towards injury recovery, health & wellness, mobility, foot care, and caregiving.
Why choose us?
Why Choose Nascenture for
WooCommerce Development Services?
Expert Developers
WooCommerce developers in Nascenture develop an eCommerce website with all the essential features that help your site scale on search engines.
Responsive Designs
We are well aware of the fact that most of the online purchases are made through smartphones; we build a highly responsive online store that is compatible with all devices.
SEO Friendly
There is the point of building a site without SEO features. We build eCommerce websites that are SEO-friendly and rank better on search engines and pull more ROIs.
User-Friendly Website
When it comes to building an eCommerce website, the first thing we focus on is building a website that users can easily access and get more traffic on your website.
Pro-Active Management
Building an eCommerce website needs proper management and team support. With the appropriate management and support of the team, we make solutions that deliver results.
24/7 Support
Our technical WooCommerce team takes care of every post-deployment and gives round-the-clock support to our clients by resolving their technical issues.
Have a Project In Mind?
We are happy to assist you with our web design, development & digital marketing services.
FAQ
Frequently Asked Questions
WooCommerce development is an extension that helps developers to build a better functional eCommerce website. WooCommerce strengthens the UI and UX of the website, and being a WordPress plugin; it is very easy to use.
Being an eCommerce plugin of WordPress, WooCommerce provides an ease to manage an online store with a reasonable level of flexibility and numerous vital features such as shipping integration, inventory and tax management, and secure payments.
It depends on how big your requirement is and how much data do you have. The development process starts with the research analysis, crucial designing, programming, deployment, and testing phase. After completing all these stages, we will deliver the final project to you.
Yes, WooCommerce is SEO friendly as it runs on the top of WordPress, which itself is highly compatible with search engines. But, if you want, you can use plugins and technologies to further your WooCommerce application.
WooCommerce is not itself a website builder platform. That is, unlike hosted eCommerce platforms such as Shopify, WooCommerce won't by itself allow you to style or develop a website.
Yes, WooCommerce is a free platform to use as it has impressive functionality and multiple extensions that enhance the performance of your WooCommerce website.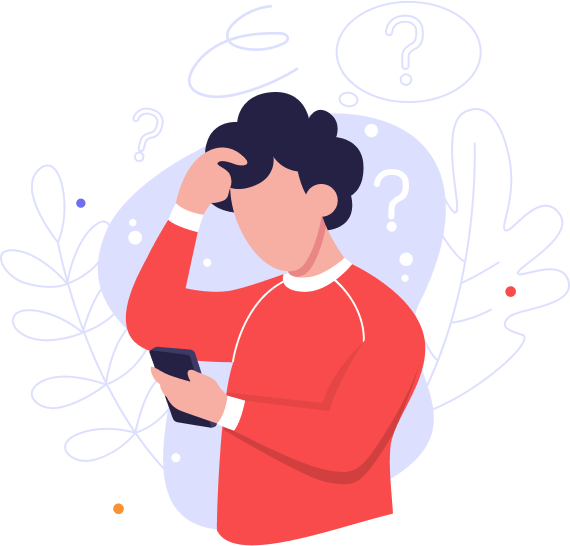 Our Blog
Related Articles
Let's get started
Have a Project in Mind?
Let's Get To Work
We are happy to assist you with our web design, development & digital
marketing services. Lets get in touch now.