PWA App Development Company
PWA Development Team That's Par Excellence
Combine the best mobile and web application experience in a single user interface with our advanced progressive web app solution. We are a leading PWA app development company that builds secure applications across all industry verticals.
We own a team of developers that build futuristic web apps that have the transformational capacity to grow the online presence of your business.
Our services
Our High-End Progressive PWA App Development Services

Custom PWA App Development Services
We build custom PWA web apps with an intuitive user interface, native alike feeling, quick animations, and fast loading speed to match your different business requirements.
Responsive Web App Designs
With immense years of work experience, we create a progressive web app that provides interactive and seamless browsing to your customers across multiple devices and browsers.

Design & Development Services
With seamless progressive enhancement and development, we provide you with an unmatched user experience that helps you increase your mobile conversion rates.
Quality Assurance Testing
Complete client satisfaction is our priority. To meet the client's expectations, we follow an agile approach and comprehensive testing process to ensure that your progressive web app is glitch-free.

Migration Services
Our developers are well experienced with the migration process, follow a structured approach, and build a data-intensive web app with seamless, faster, and secure data migration across browsers.

Up-gradation Services
We use the latest cutting-edge technologies to upgrade your progressive web application periodically. Our developers upgrade the functionality and the compatibility of your app with many devices.
Our Experience
We Help You to Build Next-Generation PWA apps with Native alike Experience.
Progressive web applications merge the best of web and mobile platforms. As a leading PWA development company, we create futuristic web apps which can transform your business. At Nascenture, we help businesses of every size build engaging and reliable Progressive Web Applications to place their online business in the competitive market. We have an in-house team of PWA experts that use cutting-edge technologies to build web apps that render 100% immersive function and Experience similar to desktop and mobile apps.
We dominate the market with our Progressive Web App-based solutions innovatively designed and developed by our experts for startups, SMEs, and large enterprises. Whether your web application is about an eCommerce business, entertaining platform, or services provider platform, our developers are skilled in every field and provide you with scalable solutions that deliver results. Our web app developers keep themselves updated with the new trends and technology offerings, resulting in reliable, seamless, robust, and exceptionally secure PWA platforms that ensure smooth performance and render a native experience.
Why choose us?
Why Choose Our
PWAs App Development Services?
Business Oriented Solution
We are the top-rated progressive web application development company that provides comprehensive business-oriented solutions to our clients.
Secure Services
The applications built by our experts are secure because we ensure to use the HTTPS facility to prevent any unauthorized access to your website.
SEO Friendly
We build advanced applications that can be easily indexed and accessed by the Google search engine results page and rank higher on search results.
Increased Conversion Rates
We build a robust progressive web application that provides an unparalleled user experience and helps you to expand user engagement and conversion rates.
Advanced Development Approach
Our developers have hands-on experience developing advanced web applications and always use innovative tools and technologies to build the best solutions.
Support & Maintenance
To give you unmatched services and solutions, our expert team ensures that your PWA app remains up-to-date and with the latest technologies.
Have a Project In Mind?
We are happy to assist you with our web design, development & digital marketing services.
FAQ
Frequently Asked Questions
PWA or progressive web apps are a simple solution used in many industries to obtain the effect of native mobile apps in a browser. Advanced web applications help your apps and eCommerce websites run faster, provide better UX, and allow you to get better conversions.
To make your application a PWA, you need to focus on a set of features, which include: work offline, installable, can send push notifications, easy to synchronize, etc.
PWA works on all devices; it doesn't matter which operating system the user has as they work on both Android and Apple devices. The best part is that you don't have to visit the Apple store or have an active Google Play account to use PWA.
Progressive web applications are specially designed to merge the best features of mobile web and mobile apps such as speed and offline usage without downloading anything.
PWA applications are safe as long as the website owner has built a secure environment for PWA. Although, if you want to publish a native app on the Android and iOS Google Play and iOS app store, you have to be authorized by Google or Apple first.
PWA is a fantastic technology that has the power to transform the way we build web and mobile apps. It has single technology for mobile and web platforms, reduces development costs, and provides a better user experience.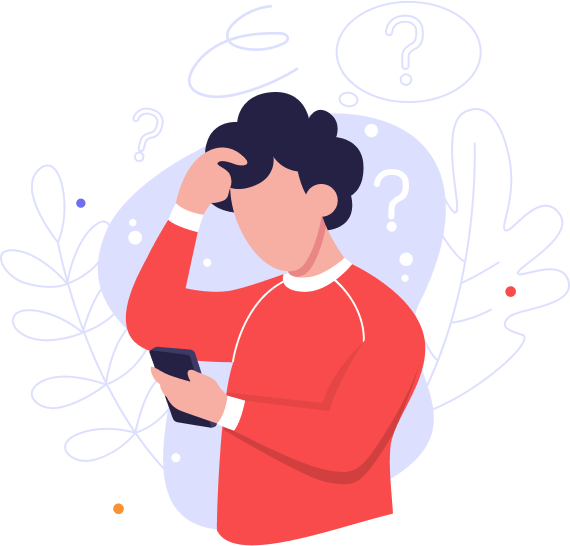 Our Blog
Related Articles
Let's get started
Have a Project in Mind?
Let's Get To Work
We are happy to assist you with our web design, development & digital
marketing services. Lets get in touch now.