Node.js Development Company
Get Smarter With Our Amazing Node.js Apps
Nascenture, a top-notch Node.js development company, holds expertise in building Node.js solutions that cater to your business requirements. We leverage our expertise to create highly functional and feature-rich web and mobile applications.
With years of experience and in-depth knowledge of Node.js, we build robust and scaling Node.js applications that meet our client's expectations.
Our services
Our Exceptional Node.js Development Services
Custom Node.js development
When it comes to developing customized solutions of Node.js and visual and user-interaction designs, the website's scalability matters, we build solutions that not only look attractive but provide you with better business results.
Backend Development
Being a renowned Node.js development company, we help our clients build complete backend development processes. Our developers leverage their expertise and experience to deliver the best of our Node.js development services to our clients.
API development
We are pretty good at building application programming interfaces. We build restful APIs and enable third-party integration components to add functionality to the application and maintain scalability with Node.js Mongoose, JWT (JSON Web Token), and more.

Plugin Development
A website is the front face of your business that shows your business credibility. Our Node.js developer integrates and develops custom Node.js plugins that enhance the functionality of your website and ensure flawless performance.

Robust Web Application
Our developers have excellent knowledge and years of hands-on experience with Node.js to help them build robust solutions for our clients. We build feature-rich apps that provide actual-time feedback to the users.
Express.js App Development
As a services provider, we own a professional team of experts that render backend to integrate API using CSS and HTTP compliant pug templates and build scalable Node Express applications for our client.
Our Experience
Develop Performance-Oriented Apps With the Best Node.js Development Company
Nascenture is a professional Node.js development company that helps businesses to build their desired project. We build Node.js applications easily customized with various inbuilt features and exceptional functionalities. In order to give the best out of our services, we use an industry-specific Node.js framework that helps accelerate app initiatives by minimizing complex coding requirements allowing more time towards QA and testing. We are a quality service provider and strive to make splendid business goals and values into great solutions using our immense industry knowledge and innovative approaches.
Our developers are known for offering the top Node.js web and app development solutions and consulting services that take your business in a new direction. Because our programmers always use agile methodology to develop both clients and server-side web applications to meet all specific business objectives of our clients. We adapt to market conditions and provide you with a flexible business model—our array of Node.js development services, including design, development consulting, and maintenance.
Boutique Hotel Awards
World Boutique Hotel Awards is a hotel booking and travel website that nominates and awards the boutique hotels in various categories around the world. The categories include relaxation retreats, city hotels, classic hotels, wellness spa, honeymoon hideaways, and many more. Every year they nominate around 300 hotels in more than 80 countries and help introduce a new blend of Boutique Hotels every year with the help of their experts.
View All Case Studies
View Case Study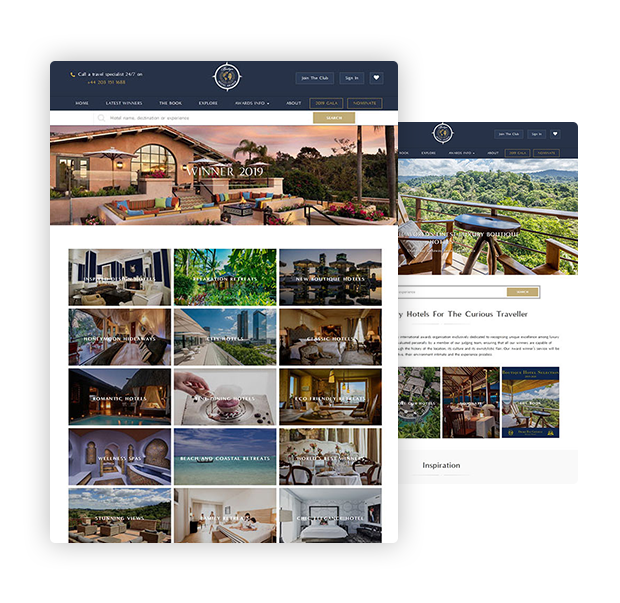 Why choose us?
Why Choose Nascenture For
Node.js Development Services?
Professional Team
We are a dedicated team of designers and developers that helps you build your desired business platform by using innovative practices and cutting-edge technologies.
Complete Security
We provide you with end-to-end Node.js solutions that are resilient to SQL (Structured Query Language) injection, cross-site scripting attacks, or Shellshock attacks
Follow Latest Node.js Trends
Our experts follow the latest trends and deliver scalable solutions by pacing up with the latest trends like real-time apps, cloud-based apps, serverless architecture, etc.
Client Engagement
We keep our clients engaged throughout the development process to get their continuous feedback, thereby delivering the best solutions according to their requirements.
Agile Approach
We are a leading Node.js development company that focuses on clients' delight throughout the development process and delivers a secure, agile development approach.
24/7 Support & Maintenance
We assure to give reliable support and services to our clients. This is why we offer 24/7 support to our clients to approach us any time for their queries.
Have a Project In Mind?
We are happy to assist you with our web design, development & digital marketing services.
FAQ
Frequently Asked Questions
Node.Js is a robust platform built on Chrome's JavaScript runtime for building fast and scalable network applications. It is an open-source and cross-platform runtime environment for developing server-side and networking applications.
Node.Js can be used for server-side programming and mainly deployed for non-blocking, event-driven servers, such as back-end API and traditional website services but was designed with real-time, push-based architectures in mind.
Node.Js is a cross-platform JavaScript runtime environment that can use for almost any project. JavaScript provides a set of asynchronous I/O primitives in its standard library that prevent JavaScript code from generally blocking libraries in Node.
No, Node.Js is not a framework, and it's not a programming language. However, most people are confused and consider it as a framework or a programming language. We often use Node.Js for building a back-end, services like APIs like a web app or mobile app.
Node.js is powerful and can easily be used as a server-side proxy where it can handle many simultaneous connections in a non-blocking manner. Node.Js is useful for proxying different services with different response times.
The best thing about Node.Js is its JavaScript runtime environment which allows the infrastructure to create and run the application. It is a light weight, scalable, and cross-platform way to execute code.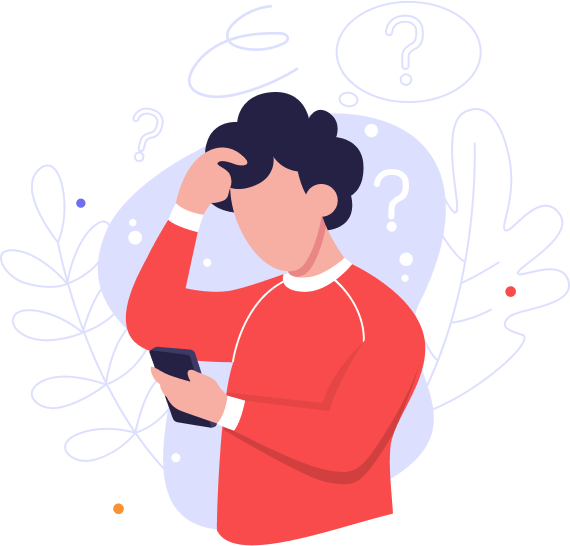 Our Blog
Related Articles
Let's get started
Have a Project in Mind?
Let's Get To Work
We are happy to assist you with our web design, development & digital
marketing services. Lets get in touch now.