Django Web Development Company
Complete Range of Django Development Services
Building a robust and feature-rich application can be a challenging task for you unless you'll find reliable helping hands for them. End your search here as we are the market leader in providing high performing, hassle-free, and reliable Django development services.
We specialise in Django programming and develop mobile and web solutions for businesses. We can help you create a customer-facing business portal that promotes your brand and services.
Our services
Our Exceptional
Django Development

Services
Web App Development
As a Django development company, we specialise in creating dependable web apps that help your company succeed. We create web applications that help you get better results through digital transformation.
API Development
Our experienced Python developers utilize the core features of Django REST framework like flexibility, quality, simplicity, serialization and test coverage to deliver RESTful APIs to our varied clients.

Website Development
We help you to connect with your users through our effective and influential business website. Our Django developers build websites that are appealing enough to attract customers.

Design & Consultation
You can speak with one of our expert designers or consultants, who will listen carefully to your needs and advise you on the appropriate technology and processes to suit your needs.

Migration Services
We are masters with the Django migration services. We can help you easily migrate your existing platform to Django by using the best tools and resources without any data interruption.
Support & Maintenance
We offer 24/7 Django support and maintenance services to optimize your business development process to improve operational resilience, minimize risks, and overcome technical issues.
Our Experience
Enhance Your Brand's Existence With Reliable Django Web Development Company
Django is a robust and open-source Python-based web development framework that allows developers to rapidly build clean and practical applications. Nascenture specializes in creating engaging web applications using Django. With more than eight years of experience in delivering high-performing Django applications, we have to provide desired results to our clients overseas. We have proven work experience in developing Django applications with the Python framework. Our delivered solutions provide scalable solutions that skyrocket your business. No matter if you need a website, a web app, an eCommerce platform, or a customer portal.
We technically develop your dreams as we assign you a certified team of Django developers who focus on bringing your business ideas to reality for your project. Our experts have high expertise and skills to build solutions that drive quality, adaptability, and experience in today's growing business economy. We have a proven track record of accomplishing clients' goals and offering extensive Django development services. To get top-notch Django development services, you can hire Django developers from Nascenture and can start building your business dreams.
Vive Health
Vive Health is an eCommerce platform that sells the highest quality health and medical products. It is a mid-range performing brand specializing in products geared towards injury recovery, health & wellness, mobility, foot care, and caregiving.
Why choose us?
Why Choose Nascenture For
Django Development Services?
Experienced Django Developers
As a leading Django web development company, we employ a team of experienced developers who have built tons of Django based websites and delivered successful results to our clients.
Quality Assurance
We employ a certified team of experts and are known for delivering the best projects to our clients. We use continuous integrations to give you the best, including selenium, unit tests, and quality metrics.
Comprehensive Services
We offer services from scratch to end and cover a complete software development lifecycle. We start with the recommendations and technical consultancy on how to move forward.
We're Flexible
Our complete approach is to adapt to your needs when it comes to our corporation and how we work. We are flexible with the suggestions, so feel free to share your business ideas with us.
Complete Transparency
We like to keep our development process transparent and straightforward with our clients. Our Django developers share daily, or weekly progressive work reports to remain on the same page with us.
Post-Release Support
We are always there for our clients even after completing the development. In order to resolve technical issues from the delivered project, we offer 24/7 technical support to our clients.
Have a Project In Mind?
We are happy to assist you with our web design, development & digital marketing services.
FAQ
Frequently Asked Questions
Django is a free and open-source Python-based framework that follows the model-template-views architectural pattern for backend development. Django gives ease to web developers to build quick, secure, scalable and reliable websites.
Django is a scalable, fast, reliable, flexible, fast and simple framework to build robust applications. This framework has a huge contributing community and helps developers with rapid development with fewer lines of code.
Django is a secured platform that provides tools and doc to prevent common mistakes that can cause security problems. Some of its security measures are; Cross-site scripting, Cross-site request forgery, SQL injection, SSL/HTTPS, Clickjacking protection, etc.
There will be no fixed period for building the Django application, although it depends on your requirement. It completely relies upon the intricacy of the website, components to incorporate, area of designers, and other different variables.
Django is the robust Python-based open-source web framework that helps you develop a complex database-driven website with the features like MVC architecture, default admin panel, secure, object-relational mapper etc.
Django is the best collection of Python libs that allows you to efficiently and quickly build quality web applications and is compatible with both backend and frontend development.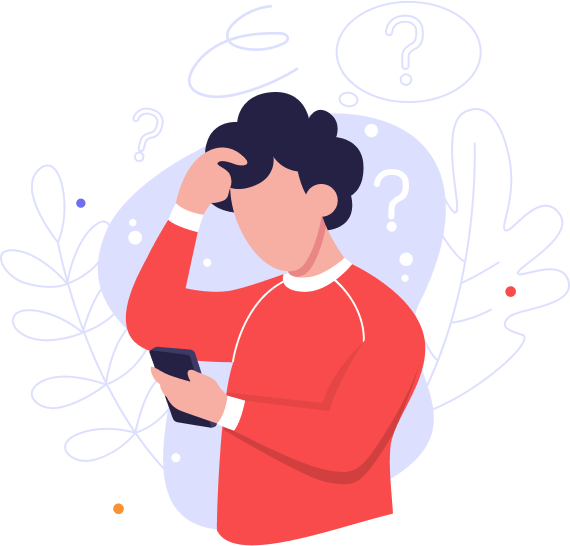 Our Blog
Related Articles
Let's get started
Have a Project in Mind?
Let's Get To Work
We are happy to assist you with our web design, development & digital
marketing services. Lets get in touch now.