Python Web Development Company
Developing Web & Mobile App Portals of the Future
When it comes to developing dynamic web apps, engineers and business owners prefer Python because of its high-level, flexibility, and simple nature. Nascenture is committed to offering you a broad range of Python-based development services.
Our proficient Python developers are well-versed with Python frameworks and tools and have a clear vision to help businesses with secure, feature-rich, and well-designed, software solutions.
Our services
Our Feature-Rich Python Development Services

Custom Python Development
With the strong back of our certified developers, we build secure, feature-packed, scalable, and mobile-friendly Python applications. We offer customized applications based on the requirements you have shared with us.

GUI Programming
Although it has been said that Python is an easy platform, still it needs some professional hands. We have certified Python developers, testers, and expert designers in our team that adapts Python GUI programming best practices.

Migration Services
By moving your present web app or website to Python, you can help your online business grow and reach new heights while simultaneously exposing it to the global market's boundless possibilities and limitless opportunities.
Python Mobile App Development
Our efficient mobile app development team provides you with result-oriented, feature-rich, and business-oriented mobile apps that are built by using the advance and core fundamentals of Python.
Business Oriented Solutions
We know the importance of your business, and we are here to offer you highly scalable and performing enterprise-oriented Python web app and mobile solutions based on your requirements and business needs.

Python CMS Development
As a pioneer Python programming service provider, we develop a user-friendly, highly scalable, and feature-rich content management system (CMS) that delivers sophisticated administration solutions.
Our Experience
We Use the Versatility of Python to Develop the Best Software Solutions of Tomorrow
Nascenture helps you to turn your creative development ideas into reality. We have a team of certified Python developers who have extensive experience creating feature-packed applications across various industries. We use Python development services at a core level, from scripting to developing web apps. With years of excellent market experience, we own a perfect blend of a team, including highly technical developers, innovative designers, qualified QA, testers, and project managers. Every member of our time is an expert and builds feature-rich and flexible web portals that are distinctive and attract success for your business.
With the assistance of the Python programming language, we deliver wide-ranging services for web application development. From Python data exchange and support system, enhancement and development of the application, to porting of legacy apps to Python-based applications, we deliver services that cater to a vast array of requirements of our clients all over the globe. Our developers ensure that your website is highly scalable, customizable, and responsive by employing the best libraries and frameworks. We are well-versed with all the famed Python development frameworks and tools, embracing Flask, Pylons, Python, etc.
Vive Health
Vive Health is an eCommerce platform that sells the highest quality health and medical products. It is a mid-range performing brand specializing in products geared towards injury recovery, health & wellness, mobility, foot care, and caregiving.
Why choose us?
Why Choose Us for
Python Development Services?
Python Experts
We offer world-class applications using the advanced Python development web framework, programming language, & cutting-edge tools.
100% Customer Satisfaction
We deliver top-of-the-line python web development applications and ensure to maintain state-of-the-art product quality.
Transparent Approach
We work closely with our clients and provide them with timely updates about the progress of their project via email or other communicating portals.
24×7 Technical Support
We cherish each of our clients' needs and strive to meet them by providing technical support 24 hours a day, seven days a week.
Agile Methodologies
By employing agile development and testing methodologies, equipment, and strategies, we provide the high-quality Python systems.
Skilled Team of Developers & Designers
We employ a team of industry expert developers and designers who deliver the best result-oriented mobile and web applications.
Have a Project In Mind?
We are happy to assist you with our web design, development & digital marketing services.
FAQ
Frequently Asked Questions
Python is a high-level interpreted high-level, general-purpose programming language. The object-oriented approach of Python helps programmers with precise, logical code for small and large projects.
Python is primarily used for building software and websites, task automation, data analysis, and data visualization. It is easy to learn and has been adopted by many non-programmers to manage various everyday tasks.
Python is a unique interactive, interpreted, and object-oriented programming language. It incorporates modules, dynamic typing, high-level dynamic data types, and classes.
Python is the most desired and widely used programming language in the world. Besides software and web development, Python is used for machine learning, data analytics, and even design.
There is a general rule of maintaining Python security; you always have to remove sensitive information from external sources, whether the data originates from a user input form, scraping website, or database request.
From scripting to developing web apps, we use Python development services at a core level. Our expert Python developers build feature-rich and flexible web portals that are distinctive and attract success for your business.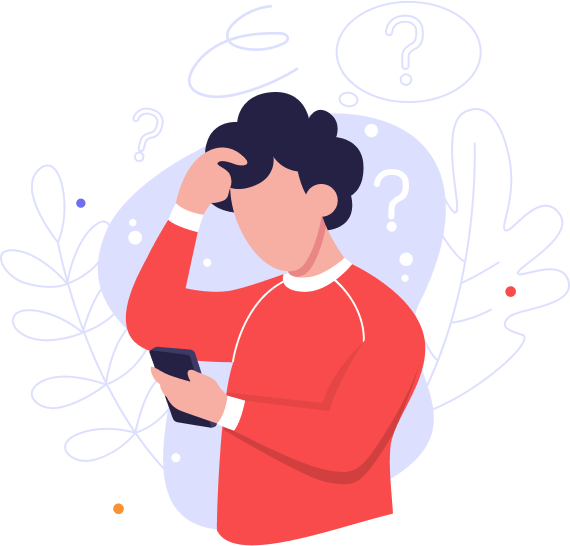 Our Blog
Related Articles
Let's get started
Have a Project in Mind?
Let's Get To Work
We are happy to assist you with our web design, development & digital
marketing services. Lets get in touch now.