Magento Development Company
Superior Online Shopping Store Experiences
Nascenture is a well-known Magento development firm with a staff of skilled Magento programmers. We provide custom Magento development services to assist businesses in building engaging websites.Our primary focus is on tailoring solutions, innovating, and providing actual outcomes for our clients.
We provide end-to-end eCommerce solutions to achieve extraordinary growth with our Magento development services.
Our services
Our Scalable Magento Development Services

Magento Store Development
Our development team provides end-to-end development solutions to our clients to produce a responsive eCommerce platform that will boost your business and improve revenues.
Module Implementation
We use a diverse range of extensions to Magento applications which will boost your store's performance. We implement all essential modules that are well tested and deliver relevant results.
Custom Add-Ons
We are always open to suggestions. Being a client, if there is a feature that you think will work great to increase your online sales, let us know, and our experienced Magento team will add that to your site.

Website Design
A horrendous design can ruin the image of your business. But not anymore because we have a team of proficient designers who will create an appealing design that will attract your customers and drive sales.
Third-Party Integration
We help you increase your Magento website's efficiency by adding 3rd party software like APIs, payment gateways, CMS, shipping, SMS gateway, or any other service with Magento 3rd party service.

Website Migration Services
With hands-on Magento development experience, we help you with the website migration. We can migrate your existing applications to Magento with our simple and smooth implementation process.
Our Experience
Magento Development Services to Magnetize More Traffic & Enhance Conversion Rate
Nascenture, as the top-most development company, offers enterprise-level Magento development service solutions to its clients. We do not just focus on the design and development of the website; we care about the success of your business and its profitability. We are a team of Magento experts who provide a wide range of Magento development services including, Magento optimization, Magento extension, Magento security patches, customization and integration, Magento website development, and extension installing services. All of our services are specially designed to ensure the success of your business.
We build applications that attract customers, make it easy to conduct transactions, and increase sales. Our Magento development solutions help you expand your reach and provide unique shopping experiences. We know that careful collaboration of each Magento component is crucial to the success of your business which is why we offer you the best Magento services that help you achieve the desired results. We work to expand your business reach by creating compelling shopping experiences by leveraging implementation and vast marketplace to transform eCommerce vision.
Vive Health
Vive Health is an eCommerce platform that sells the highest quality health and medical products. It is a mid-range performing brand specializing in products geared towards injury recovery, health & wellness, mobility, foot care, and caregiving.
Why choose us?
Why Choose Nascenture for
Magento Development Services?
Bespoke Solutions
We build Magento websites specific to your business needs. The applications made by our Magento team load fast on each device, are easily accessible by users and are more SEO friendly, so you'll get results.
Years of Experience
We are a certified Magento development company and have been building eCommerce websites for seven years. We have created a reputation among clients by delivering quality Magento eCommerce development services.
Customer Satisfaction
We work intending to provide 100% customer satisfaction to our clients with our Magento development services. We build responsive Magento websites and theme designs that would reflect the brand.
Certified Team
Every member of Nascenture's Magento development team is highly experienced and skilled enough to develop a Magento solution for your eCommerce store. Our team is renowned for providing bespoke solutions to clients.
QA and Testing
We work professionally with the rules. There is the proper protocol we follow before delivering the final project to clients. Our Testing team works closely with every project so they can provide a bug-free site to you.
Support & Maintenance
We are the top-rated Magento development company. Our job does not end with the development and designing project; we offer round-the-clock Magento support services to ensure your site is working well.
Have a Project In Mind?
We are happy to assist you with our web design, development & digital marketing services.
FAQ
Frequently Asked Questions
Magento is a powerful eCommerce platform built on the source of technology that provides you a flexible shopping cart system while controlling your online store's look, functionality, and content.
Business owners worldwide prefer to build their eCommerce website on Magento because of its flexibility, multiple features, and diversity. Besides, there are still a lot of other reasons to choose Magento for eCommerce. You can get in touch with our development company to discuss this in more detail.
Magento is a scalable eCommerce website platform that specializes in building eCommerce websites. Its users have access to several unique features that help them connect with their potential customers and sell their products.
If you are a beginner, Magento is not easy for you. The interface of Magento is quite reasonable because it has a quick and easy self-hosting setup, and everything is united on the navigation menu, such as products, customers, sales, reports, etc.
Magento gives options to its users; Magento open-source is free for download. However, while Magento is free, you'll need to pay for the web development process, web hosting, and additional necessary integration costs to launch your website.
Yes, Magento is a secure platform as its cloud architecture is designed to offer a highly safe environment to users. In Magento, each customer is responsible for deployment into their isolated server environment.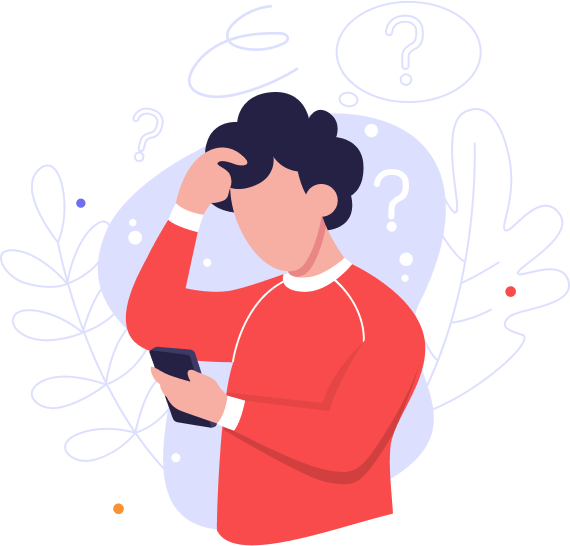 Our Blog
Related Articles
Let's get started
Have a Project in Mind?
Let's Get To Work
We are happy to assist you with our web design, development & digital
marketing services. Lets get in touch now.