Android App Development Company
Building Result Driven Android Applications
We are a global full-cycle Android app development company that helps you turn your brilliant business ideas into a game-changing Android app with our expertise. Our Android app development services are feature-rich, efficient, effective, and value your buck, helping accomplish your goals.
Our Android developers use the best practices and make sure that you get the desired results.
Our services
Our Robust
Android App Development Services

Include:

Enterprise Android App Development
We build applications that are most effective and functional for different stakeholders and help them streamline their business processes by improving the operational efficiency of the workforce.

Native Android App Development
Our developers are experienced and certified in building Native Android applications and ensure that your app will work smoothly on customer devices so that they can relish the browsing experience.

Hybrid Android App Development
By utilizing the Hybrid app developments approach, we ensure that you will get a qualitative, robust, and highly scalable Android application that is not only efficient but cost-effective too.
Android App Design
The market success of any application depends on the app's user interface (UI) and user experience (UX). We have expert UI designers in our team who will build stunning, user-friendly interfaces.

Testing & QA Services
Our testing experts are fully committed to testing all your Android applications for errors and ensuring that every application is completely bug-free and offers the best quality performance to your audiences.

AR/VR Development
We leverage our experience in AR (Augmented Reality) and VR (Virtual Reality) to ensure that your visitors will get the best interactive and engaging user experience while using the application.
Our Experience
Build High-Performance Custom Android Apps With The Trusted Android App Development Company
After spending more than a decade on the development market, Nascenture has gained a reputation as one of the best and the most reliable Android app development company. Whether you need an Android application for smartphones, TV, or wearable, we can help you build the most robust Android app solution that works on every device. We have a strong team of Android app developers familiar with every corner of the Android platform, down to its core.
Our Android developers are certified and have hands-on experience working with every Android device, brand, and custom ecosystem. We build a scalable and reliable application for our clients that appeals to the platform's users. If you have a new business idea in mind. In that case, you can hire an Android app developer for Nascenture's team. They are certified developers and have experience working with different Android projects, and can bring value to your Android application.
Why choose us?
Why Choose Nascenture
Android App Development Services?
Prioritize Your Success
At Nascenture, we are obsessed with the success of our clients; that is why our Android team consistently delivers the project that gives an excellent market competition.
Innovative Approach
Technical brains of our team provide an innovative approach to our clients. Our experts formulate exceptional innovation for your business.
Work With Ethics
We work professionally with core values and ethics in mind. We work intending to provide you with the best result-oriented approach with complete data secrecy.
Expert Android Developers
We employ highly experienced and qualified Android developers who have an advanced skill set for developing feature-rich and modern apps with higher ROI.
Complete Client Satisfaction
We provide world-class Android app development solutions to clients. Our clients widely trust us across the globe for delivering superior app quality and services.
24/7 Assistance
We have a separate technical support team for you who provides 24/7 superior support and assistance to ensure the maximum uptime for your Android application.
Have a Project In Mind?
We are happy to help with our web design, development & digital marketing services.
FAQ
Frequently Asked Questions
Android software development is the effective process by which apps are built for Android operating system devices. According to Google's statement, Android apps can be written using Java, C++, and Hotline languages.
We have a team of experienced Android teams that uses multiple tools and technologies for building Android apps such as SQLite, XML, Android SDK, Android NDK, and Realm to design and develop Android Applications.
To build robust and excellent Android applications, you need to use the best tools such as Android studio, Android Debug Bridge, Android Virtual Device, Eclipse, Fabric, FlowUP, and Visual Studio with Xamarin.
Database is the most common way of managing and storing data. But not all of the databases can satisfy your requirement. Here are some renowned names that suit your needs: SQLite, Realm DB, ORMLite, Berkeley DB, and Couchbase Lite.
We have proven work experience in building high-performing Android mobile applications. We have a strong team of Android app developers familiar with every corner of the Android platform. Whether you need an Android application for smartphones, TV, or wearable, we build apps that work on every device.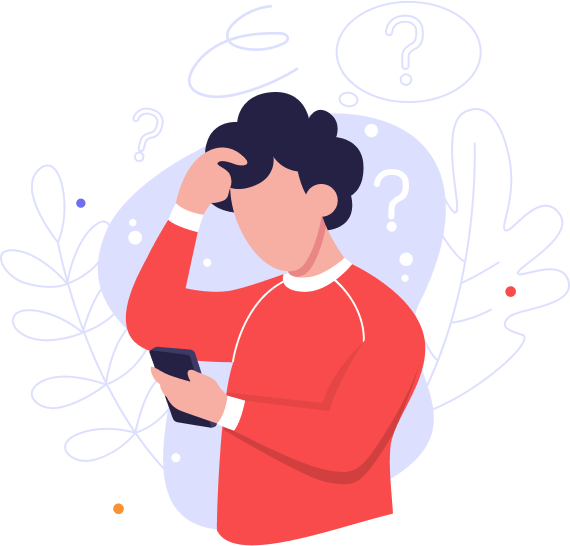 Our Blog
Related Articles
Let's get started
Have A Project In Mind?
Let's Get To Work
We are happy to help with our web design, development & digital
marketing services. Let's get in touch now.