Social Media Optimization Services
We Define You the Way You Want
Enhance your brand's awareness and make a place in the market competition with our top-notch Social Media Optimization services. We create a strong social presence of your brand to help you reach your target audience and increase engagement.
We are a group of experienced social media experts engaged in providing a full range of digital services that create a powerful presence for your online business.
Our services
Social Media Optimization Services We Offer
Online Reputation Management (ORM)
Brand's reputation is the essential part of SMO; We help you promote the value of your brand by introducing your services and brand's value to a new audience. To build a reputation, we echo your brand's message across all social media.

Create Attractive Social Media Accounts
Our experts make effective strategies to attract more customers to your business account; we create appealing social media profiles that engage your audience. We rely on analytics data and AI, so your account seems genuine to the audience.

Community on Social Media
Our marketing experts build an open community on multiple social media platforms to filter the target audience from the crowd to increase sales. We interact with all community members to remind them about the values of your brands.

Customer Communication
Your social media customers need a routine interaction to ensure the loyalty of your brand. Our team maintains routine communication by sharing coupons, latest blogs, newsletters, etc., to keep them interested in your brand.

Activity Monitoring and Analyzing
Regular monitoring and analyzing your social media account helps us to manage spic and span images. We use analytics tools to access the activity of your brand and suppress the negative press.

Creating Quality Content
Our content team creates high-quality content for your customers that will encourage interactions and discussions. We create SEO content and posts across popular social media groups to increase your brand's awareness.
Our Experience
Comprehensive Social Media Optimization Services for Your Business
At Nascenture, we are committed to providing result-oriented social media optimization services to increase the popularity of your business. We are a leading SMO (Social Media Optimization) company armed with a professional social media team that plans and implements the right social media promotion strategies that enhance the virtual presence of your brand. Our marketing experts adopt modern and creative ways to bridge the gap between the audience and your brand. So you can interact with your customers and develop and maintain a solid relationship to know more about their needs.
We provide expected results to our clients with an exhaustive understanding of multiple social media aspects and gain their lifelong trust. Our SMO team adopts a practical and strategic approach to enhance connectivity through informative write-ups about your business products and boost search engine rankings. Our Social media services are not limited to setting up attractive and engaging social media platforms. Still, we are also good at delivering unique SEO content and ensuring that every task performed by our team is unified and helpful for your business. Our SMO services are a complete package and cover every aspect of social media marketing strategy development and execution.
Why choose us?
Why Choose Nascenture for
Social Media Optimization Services?
Expertise & Experience
We are a prominent SMO company with a long-established knowledge of social media services and remain updated to provide you with the best version of our social media optimization services.
Professional Team
With extensive work experience, we have managed numerous social media optimization tasks for multiple companies around the globe and have a reputed position as the best service provider again.
Transparent Approach
We have gained a reputation because of the transparent services we provide to our clients. Our social media experts ensure to update our clients on the status of their projects and work conditions.
Strategies
We work strategically. The proven work experience of our marketing experts, along with solid social media marketing optimization strategies, effectively creates a buzz about your business and drives traffic.
Cost-Effective
When you choose Nascenture for social media optimization services, you don't need to think about the budget because we offer the best and the most affordable SMO services that suit your standard.
SMO Support
After completing the project, we provide continual assistance to our clients, including community engagement, social network monitoring, and updated strategies based on the latest technologies.
Have a Project In Mind?
We are happy to assist you with our web design, development & digital marketing services.
FAQ
Frequently Asked Questions
Social media optimization (SMO) is all about using social media networks to grow and manage the online presence of the organization. It is a digital marketing strategy used to increase the awareness of the services and products of your business.
You can optimize social media by identifying your social goals, filling out your profile entirety, using images, creating valuable content that can solve users' problems, using hashtags, including a call to action, using catchy headlines, etc.
With social media optimization, you can ensure a strong web presence for your business and establish the brand's internet authority. SMO helps you introduce people to the company and helps improve the visibility of your brand.
SEO mainly focuses on enhancing your website's ranking and the ability to drive visitors through the likes of search engines. At the same time, SMO helps you drive traffic via social media platforms. However, the main goal of both SEO and SMO is to drive traffic to your website.
SMO ensures a strong web presence of your business so you can get more leads and a higher conversion rate on your business. It not only introduces your business to the people but also helps you increase your brand's visibility.
Social media optimization is always responsible for managing the service management-process documentation for the organization, and monitoring process conformance. It provides operational insights to management about service management performance and cost.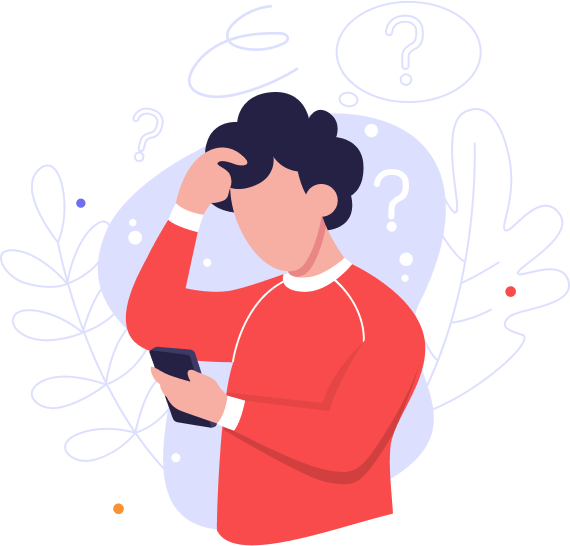 Our Blog
Related Articles
Let's get started
Have a Project in Mind?
Let's Get To Work
We are happy to assist you with our web design, development & digital
marketing services. Lets get in touch now.