Cross-Platform App Development Company
We Develop Applications With Excellent Technology
Get the best cross-platform app development services from a highly professional team of developers and designers. We are a professional IT software service provider engaged in developing mobile applications for multiple platforms and mobile devices.
Our years of experience in cross-platform app development combine in-depth research of different business verticals and ensure the right implementation path for customers' success.
Our services
Our Highly-Tailored Cross-Platform App Development Services

Wearable Cross-Platform Apps
We facilitate our clients by developing wearable cross-platform apps that provide an augmented user experience. We build apps integrated with the cameras and sensors that provide an enriched user experience.
AI-Powered Cross-Platform Apps
We build an AI-powered cross-platform app to engage your users and increase your sales revenue. Our in-house team of skilled developers crafts the best scalable AI-integrated cross-platform apps for our clients.
Web-Based Cross-Platform Apps
We are experienced in building web-based cross-platform applications that will help you to design and develop top-notch applications that increase business reach and attract more users to your applications.
Cross-Platform UI/UX Design Services
Our developed apps provide you with the best user experience to improve usability, engagement, and brand recall. Our UI/UX designs are highly innovative, bringing out the best user experience and creating a solid business identity.

Testing and Quality Assurance
We would not deliver a project to a client unless it included testing and quality assurance. We never compromise with the quality, which makes us different from the others because we give preference to quality.

Maintenance and Support Services
We not only focus on the design and development of your project, but we also make sure that you will get comprehensive maintenance services from our experienced team. We are available 24/7 for our clients to resolve their queries.
Our Experience
Build Interactive Mobile Apps With the Best Cross-Platform App Development Company
Nascenture is the leading cross-platform app development company that helps your website reduce upgrade costs and time to market, and reach more audiences without losing quality. We are at the top of the ladder, especially when offering adequately emphasised and feature-rich applications and cross-platform services. We are known for providing the best quality products that suit your business standards and scale your outcome in search engines, which leads to maximum lead generation and increased sales. Before starting any project, we deeply understand your requirements and use agile methodology to build applications that meet every business need.
After a clear understanding of your product, our business analysts set essential prerequisites for delivering mobile app solutions and building a feature-rich app by following the latest trends. We prioritise your requirements and give suggestions accordingly to create a solution that helps your business reach the height of success. By keeping your budget in mind, our developers use the iterative development methodology to reduce project expenses. So you can get the best cross-platform solutions without hurting your budget.
Why choose us?
Why Choose Us for
Cross-Platform App Development Services?
Scalable Services
We provide you with entirely secure and scalable services that work smoothly on the web. We expand the features and functionality of the application to get the best performance.
Faster Delivery
We are a team with words. By keeping in mind the delivery commitments, we work round the clock to deliver your project on time.
Complete Security
We provide you with stable and secure cross-platform app development services, which means no hacker attack or data loss can occur on your application.
Updates
We work with collaboration and transparency, so whenever we need to make changes to your project, our team will first discuss and move forward with you.
Affordable Price
Budget won't be a problem when you choose to work with us because we offer development services that easily fit into your pocket.
Support Services
After completing the development and successful delivery, we offer support and maintenance services to our clients so they won't face any technical issues.
Have a Project In Mind?
We are happy to assist you with our web design, development & digital marketing services.
FAQ
Frequently Asked Questions
It is the creation of software applications that are compatible with multiple mobile operating systems. The main goal of Cross-Platform is to enable the same app to run on Windows, tablets, PCs, and smartphones.
Cross-platform application development is very efficient in numerous ways as you can use reusable code, which means developers don't need to write new code for every platform. You can use a single code again and again.
There are multiple business benefits of cross-platform apps. It gives them the ability to allocate their budget towards developing the application and provides a better user experience.
You should consider cross-platform apps because a single and universal application is compatible for running on all platforms and provides easy-to-maintain and deploy code as changes are made.
We are at the top of the ladder, especially when offering cross-platform services with adequately emphasized and feature-rich applications. We build cross-platform apps that give you the same features as native mobile apps.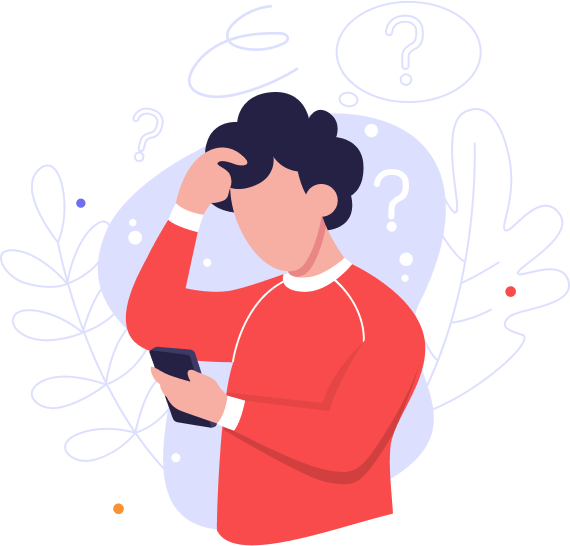 Our Blog
Related Articles
Let's get started
Have a Project in Mind?
Let's Get To Work
We are happy to assist you with our web design, development & digital
marketing services. Lets get in touch now.