HealthCare App Development Company
Futuristic Healthcare Solutions
Did you know there are approximately 95,000 medical apps for doctors and patients in the AppStore only? Carve a name for your healthcare business in such a competitive environment with Nascenture, the reliable healthcare app development company.
We catch the pulse of the digital healthcare industry and know which strategy will work best for your business.
Our Experience
Dominate the Healthcare Industry with Bespoke Healthcare Software Development
Increased demand for technologically advanced solutions in the medical field led to healthcare software development. Healthcare software streamlines healthcare delivery and speeds up healthcare operations. Novel technologies like AI in healthcare, IoT, and blockchain in the medical industry have revolutionized how the healthcare industry operates and patient-doctor interaction. From dental clinics to private hospitals and global healthcare organizations, everyone invests in IT solutions for digital transformation. If you are a newbie or an established healthcare business that needs technical expertise in healthcare app development, hold our hand as we take you to the zenith.
Our team has in-depth experience developing customer-facing healthcare solutions to mold your healthcare business digitally from the back office to the surgeon's office. Our healthcare app developers build innovative digital solutions that connect patients safely and conveniently. We have very deep experience building web application development and mobile healthcare apps. Our experts possess the unique capability to make a fluid shift in your healthcare strategy by leveraging rich healthcare domain knowledge, robust UX expertise, and 100% data security and privacy.
Our Extensive Healthcare Software Development Services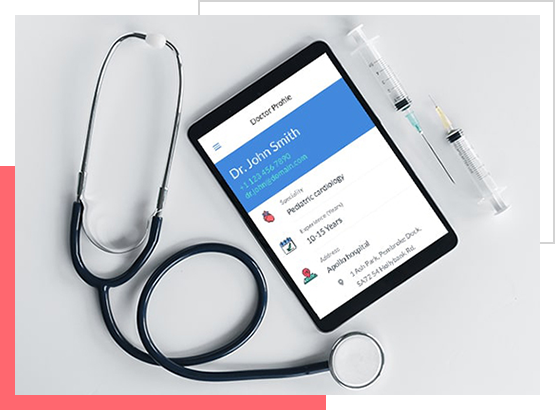 Healthcare Mobile App Development
We have expertise in creating robust healthcare mobile apps to assist patients and keep their data safe. Our team offers standard healthcare mobile application development solutions with high-tech features like e-consultation, secure payments, EHR syncing, wearable connectivity, IoT-enabled tracking, and diagnosis. Being the leading healthcare app development company, the safety and security of patients and healthcare staff is our top priority.
Telemedicine
We create innovative telemedicine systems to ensure medical services are accessible to patients anytime and anywhere. Our designers will create an on-demand healthcare app to bridge the gap between patients and healthcare experts. Count on our app developers for healthcare CRM, EHR solutions, cloud migration, and process automation.
Patient Portals
Through our custom healthcare software solutions, we help patients better engage with doctors, book appointments, pay bills online and access health records. We strive to create a seamless system to optimize the digital patient experience. Our expert team will create patient portals that are quick and easy to access, thus simplifying the payment process for patients.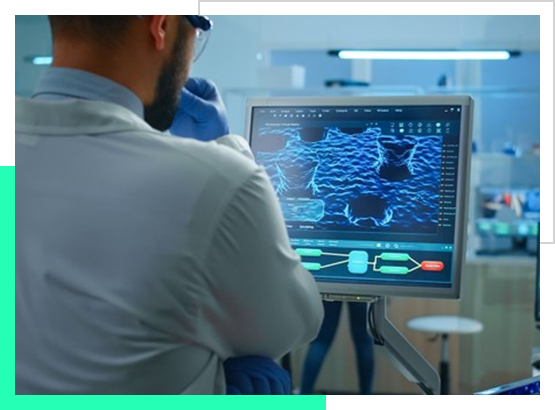 Healthcare Analytics
Our analytics solutions identify objectives important to your organization and deliver value through actionable insights. We will give you insights on all areas of business from management to patient record costs, diagnosis leading to better treatment and care. We will identify areas where costs can be reduced to enhance your ROI.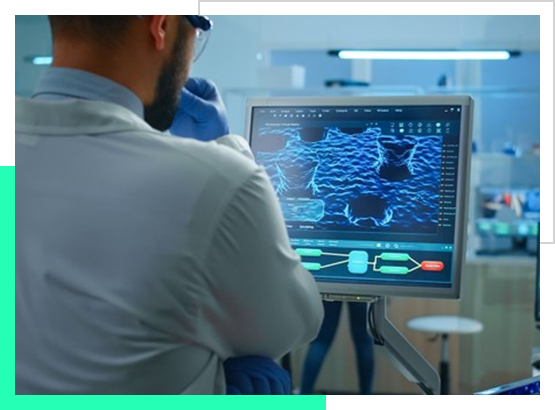 On-Demand Healthcare
There is a rise in the trend of on-demand healthcare models like doctor-on-demand and on-demand doorstep delivery. Being the leading healthcare app development company, we will embrace the new trend of healthcare mobility with our on-demand healthcare app solutions. With us, your patients can interact with you with a click of a button.
Compliance and Security
In the healthcare industry, you can't compromise with regulatory compliance and patient privacy. We develop bespoke healthcare policy management software that complies with HIPAA and global privacy regulations. Our software solutions will protect patient data, ensure proper use and simplify the audit process.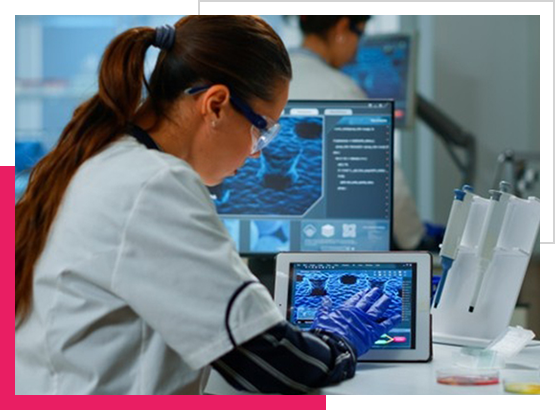 Medical Software Development
Our team has specialization in developing medical software development services and healthcare asset tracking software. We will track equipment, internal procedures, insurance claims, execution of electronic billing procedures, and healthcare supply management.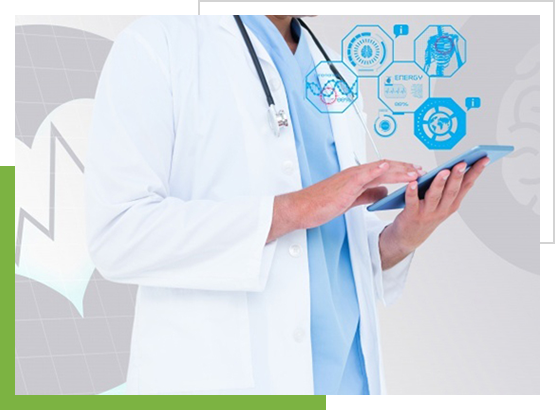 Healthcare Cloud Services
Our skilled healthcare developers create healthcare Cloud services that democratise data and enable patients to better control their health. With deployment help, professional coaching, and managed services to all main cloud platforms, we make the path to the healthcare Cloud easier. To take use of our healthcare cloud services, contact the skilled team at Nascenture healthcare App development firm.