PSD To HTML Company
Convert Your PSD Design to a Responsive HTML
Get a comprehensive solution for PSD to HTML services that meets your standards. We are a leading PSD to HTML web design company that helps you to beautify your website by bringing visual treats in reality with our latest PSD to HTML conversion Services.
We have provided PSD to HTML services to multiple clients across the globe and have changed numerous business fantasies with our top-notch PSD to HTML conversion services.
Our services
Our Effective PSD to HTML Services Includes

SEO Optimized Coding
We use SEO-friendly coding, which helps you increase the visibility of your site on search engines. We ensure that every converted page has a fast loading speed.
Cross-Browser Compatibility
To maximize your users' experience, we ensure to deliver the project flawlessly on every device, whether it is a desktop, smartphone, or tablet.

W3c Validation
As a leading PSD to HTML service provider, we always ensure that our coding follows the guidelines of W3c standard cards of international coding.
Fast Loading
Speed of the website matters a lot, especially when it comes to grabbing user attention; we made our experts make the whole design very light so that it can load faster on search engines.

Improve Speed & Navigation
Our team provides an effective conversion process that is well structured, reduces the website's loading time, and improves the navigation exponentially.
Trendy HTML Web Standards
We are leading PSD to HTML service providers and are aware of the uniqueness of HTML web standards and know how to use them to make your website look stunning.
Our Experience
We Are Delivering Best in Class PSD to HTML Services
Nascenture is specialized and very focused on catering PSD to HTML conversion services across the world. Being a prominent PSD to HTML service provider, we change your PSD into 100% hand-coded, pixel-perfect, W3C validated, and cross-browser compatible HTML/XHTML/CSS markup using CSS2.1 or CSS3.We provide reliable and professional PSD to HTML services that will give a new life to your website and help you maximize your reach around the world and maximize leads by getting better Google indexing.
Our developers have years of experience handling various technologies such as HTML, XHTML, HTML5, JavaScript, jQuery; we have worked on thousands of projects and have successfully delivered them to our clients. Our specialty lies in our experts providing high-quality, clean, and error-free pixel-perfect solutions that scale on the web. We pride ourselves on saying that we have delivered PSD to HTML responsive conversion services to our clients that always live up to the mark of our client's expectations.
Vive Health
Vive Health is an eCommerce platform that sells the highest quality health and medical products. It is a mid-range performing brand specializing in products geared towards injury recovery, health & wellness, mobility, foot care, and caregiving.
Why choose us?
Why Choose Nascenture for
PSD to HTML Conversion Services?
High Experience
At Nascenture, you'll find highly qualified and certified experts with years of work experience in delivering successful and quality projects.
Un-Matched Services
We deliver world-class PSD to HTML conversion services to our clients worldwide with feature-rich quality attributes to your web solutions.
Client-Centric Approach
We convert PSD to HTML format, which can work effectively for your business and help you gain immense success by increasing your brand's visibility.
Compatibility Check
We offer the best to our clients, and for this, we test for compatibility on different devices and browsers to check the navigation and smoothness of the site.
On-Time Delivery
We are renowned in the development industry because of delivering services within the deadlines. Our experts work around the clock for on-time project delivery.
Custom Solution Delivery
Our developers and designers offer you result-driven coding solutions and develop solutions that match your unique business requirements entirely.
Have a Project In Mind?
We are happy to assist you with our web design, development & digital marketing services.
FAQ
Frequently Asked Questions
PSD to HTML is a design-to-code process used to convert a Photoshop document into an HTML file. This method allows web developers and designers to work together to make an appealing and highly functional website.
PSD to HTML is the simple way to add interactive features to static image files. You need to create a design in Photoshop, which is the popular image editing tool, and then convert it into an HTML format.
When you use a sliced version of PSD in your HTML pages, it will help you increase your page's loading speed because a single PSD file will take plenty of time for the page to download. But there are multiple slicing tools available in Photoshop that you can use to slice images.
PSD to HTML conversion comes with multiple business benefits, which helps with the growth of your business. It enables you to increase your brand's visibility, offers you multiple browser accessibility, W3C compliant, dynamic functionality, and CMS integration, and more.
PSD files are actually a workflow. First, you have to design a web page in a Photoshop document and convert it to code. You can swap Photoshop with any other image editor, but the principle will remain the same.
With the conversion of PSD to HTML, you will get decent benefits as it helps you increase the speed of your website, cross-browser compatibility, improved website security, dynamic content will help you boost the performance of your website.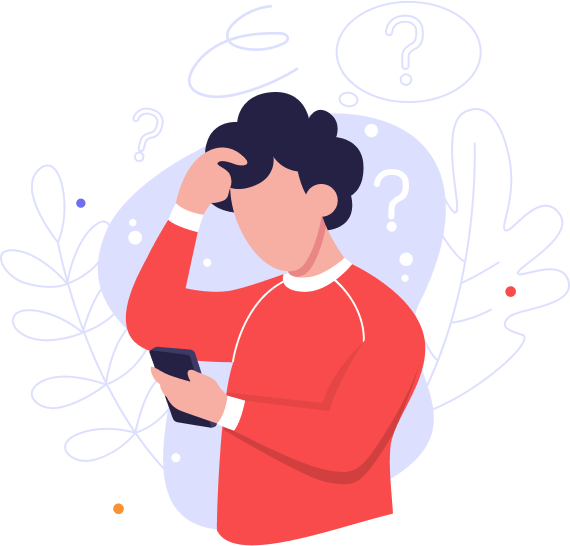 Our Blog
Related Articles
Let's get started
Have a Project in Mind?
Let's Get To Work
We are happy to assist you with our web design, development & digital
marketing services. Lets get in touch now.