Cherrypy Development Company
High-Performance CherryPy Development Services
If you are looking to build profitable CherryPy development services for your business, then you have landed in the right place. Nascenture's consolidated Cherrypy development services provider helps you to create solutions for your business.
We offer enterprise-grade web and app development solutions that include feature-rich, cross-platform, scalable outcomes and innovative designs to get conversion and ROI.
Our services
Our Exceptional CherryPy Development Services

CherryPy Web Services
Because it has been used to create several well-known web services, CherryPy is quite popular among developers. We've worked on a number of Cherrypy development projects that have resulted in rapid business results.
Web App Development
There is a huge competition out there when it comes to building an appealing and professional-looking website. With our tremendous experience in the development field, we can develop applications with your desired features.
Mobile App Development
We are renowned mobile for building top-notch development solutions for business. Our proficient team of mobile app developers makes applications with good security features, smooth touch events, and a responsive interface.

Application Development
Some big names are using CherryPy for building applications. If you want to alleviate your pain point of building applications, then Nascenture is the right place for you.

Migration Services
We can assist you with the entire application migration process. We have extensive platform conversion experience and can simply move your application without causing data loss.
24/7 Support
Although we are confident that you will never have a problem with an application designed by our team, if you do, we are here to provide technical help at any time.
Our Experience
Our Core Development Capabilities With Advanced CherryPy Development Solutions
CherryPy is an object-oriented, minimalistic web development framework using a python programming language that wraps the web application in HTTP protocol. At Nascenture, we make web and mobile applications to help you conquer your development pain points. We bring end-to-end solutions to you for all sizes and easily fit with your business needs. If we talk about the experience of CherryPy development services, our team of professionals has worked on numerous projects with different complexities. They are capable enough to create web services that give you a cutting-edge experience.
Our passionate team of developers specializes in CherryPy and its supported technologies and can build robust solutions for your business. We work with the benchmark of delivering smooth and high-performing web applications with modern features which help you to set your business on the growth track. Our team's innovative mind works passionately on every project and provides a quality service by delivering notable results. We believe in catering to challenges in the most effective way to give the best of our solutions to help you achieve desired business results.
Vive Health
Vive Health is an eCommerce platform that sells the highest quality health and medical products. It is a mid-range performing brand specializing in products geared towards injury recovery, health & wellness, mobility, foot care, and caregiving.
Why choose us?
Why Choose Nascenture For
Cherrypy Development Services?
Experienced CherryPy Team
Our CherryPy team has rich industry experience and is well aware of the latest market trends. We build solutions that make you stand different from competitors.
Complete Data Security
We respect your privacy and work with the promise of keeping your data secure and safe. Our team is professional and knows how to maintain confidentiality.
Development Experience
We are quite experienced in our field. We employ a team of developers working on different technologies in healthcare, social networking, Bioinformatics, etc.
Effective Project Management
We relieve you of the load of complex and difficult project management issues. We'll take care of your project and its requirements, so you can relax.
Transparency
While working on your project, we will give you regular project details with the proven progress report via email (or another preferred platform) to keep you updated.
24/7 Technical Support
Our technical team is always up to give you our complete support. You can get in touch with us with any of your technical queries, and we'll get it resolved quickly.
Have a Project In Mind?
We are happy to assist you with our web design, development & digital marketing services.
FAQ
Frequently Asked Questions
It is an object-oriented Python-based framework used for building web applications. It is designed for the swift development of web applications by wrapping HTTP protocol.
One of the main reasons is that it is a popular Python-based web framework that helps developers build web applications in a faster and more reliable way. It is renowned for its simple object-oriented Python programming and resulting in the minor source.
CherryPy can be a web server itself, or you can also launch it via any Web Server Gateway Interface (WSGI) compatible environment. CherryPy does not deal with the tasks like templating output rendering or backend access.
CherryPy is not a whole stack with the built-in support for a multi-tier architecture. It doesn't offer frontend utilities, not even tell you about how to speak with storage. It allows the developer to make those decisions.
CherryPy is an object-oriented web development framework that wraps the web applications in HTTP protocol. Here are some of the main reasons for choosing CherryPy: a flexible plugin system, reliable, HTTP/1.1-compliant, WSGI thread-pooled web server, multiple HTTP servers at once, etc.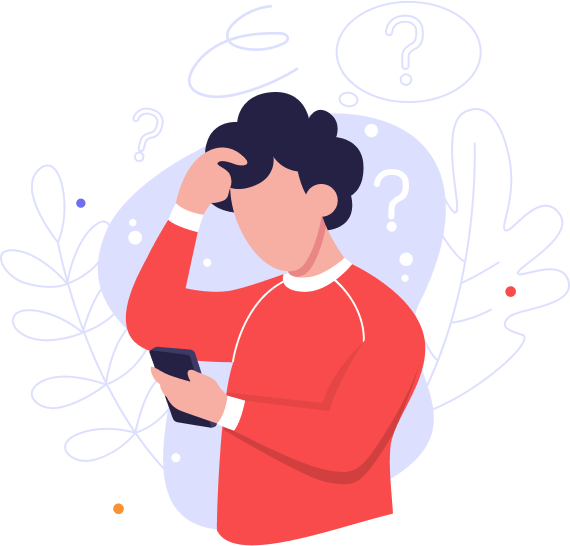 Our Blog
Related Articles
Let's get started
Have a Project in Mind?
Let's Get To Work
We are happy to assist you with our web design, development & digital
marketing services. Lets get in touch now.