Symfony Development Company
Symfony Solutions That Maximise Your Benefits
With extensive experience in building applications using the Symfony framework, we are recognized as the leading Symfony development company committed to helping entrepreneurs to build highly scalable and robust websites.
Our Symfony developers render remarkable web development services and develop the unique brand image of your online business.
Our services
Our Exceptional Symfony Development Services
Custom Symfony Solutions
Our developers hold the best calibre to meet the distinct and unique Symfony development needs of global businesses. We are a leading Symfony development company and render scalable custom solutions to our clients.

Web Development Services
We offer world-class Symfony development services that support your business and attain every need. Our agile coders are adept and highly skilled with the new technologies and can build solutions that scale your business.
CMS Development Services
We offer exceptional Symfony CMS development services to our clients to get the extendable features and security of the Symfony framework, which later helps them scale their business.

Plugin Development Services
We provide our clients with customised Symfony plugin development services and help them improve the operation of their websites. Our staff has a wealth of experience in plugin integration, development, and maintenance.

Theme Design & Integration
We offer customized themes and integration services and fascinate your users by giving feature-rich UI designs. Our customized Symfony themes help to enhance SEO functions and help with the growth of conversion rate.

Support & Maintenance
Our services are not limited to designing and development services; to give you complete satisfaction to our clients, our experts work around the clock to provide you support and maintenance for Symfony development services to resolve every technical issue.
Our Experience
Develop Feature-Rich & Responsive Applications With Symfony Development Company
Nascenture is the leading offshore Symfony development company with a magnificent track record for building the best solutions for clients. When you choose us for building Symfony applications, you'll get top-graded, modern, fast, enterprise-grade, pocket-friendly, and secure applications that will boost the online presence of your business. We have an in-house team of Symfony experts with vast experience in building world-class custom Symfony development solutions. Using this open-source framework (Symfony), we assure you that we will develop robust and advanced websites and applications that surpass your expectations.
In order to deliver the best to our clients, we adopt the best industry practices and innovative development approaches. Our functional expertise with the latest technology helps us build a strategy that caters to your business goals. We offer Symfony solutions to enterprises, startups, and small businesses looking to develop highly customizable Symfony applications or find expert hands to migrate their existing website. Our developers build phenomenal dynamic websites using the Symfony framework that meets our client's standards.
Vive Health
Vive Health is an eCommerce platform that sells the highest quality health and medical products. It is a mid-range performing brand specializing in products geared towards injury recovery, health & wellness, mobility, foot care, and caregiving.
Why choose us?
Why Choose Nascenture For
Symfony Development Services?
Latest Methodologies
Our team of Symfony developers delivers top-notch product development sprints or interactions so that you can avoid risks and get the best-bespoken deliveries on time.
Integrity & Transparency
We work with complete transparency, and to maintain this, we give detailed project reports on a weekly basis to our clients so they will know the progress of their projects and can share their suggestions.
Agile Development Process
In order to offer 100% client satisfaction, our Symfony developers provide an agile approach for every powerful website or web application. This agile approach helps us to deliver top solutions.
Certified Symfony Developers
As a certified Symfony development company, we employ expert developers who are well equipped with the critical technology functions of this open-source PHP framework.
Competitive Pricing
At Nascenture, we offer competitive prices along with reliable and feature-rich development services to our clients. We provide solutions that meet your needs without hindering your pocket.
Reliable Support & Maintenance
Our services are not limited to design and development; we are available 24 hours a day, 7 days a week to provide support and maintenance for Symfony development services and to fix any technical issues that may arise.
Have a Project In Mind?
We are happy to assist you with our web design, development & digital marketing services.
FAQ
Frequently Asked Questions
Symfony is a reliable and versatile PHP framework used to create all kinds of web portals, from small websites to high-performance, complex web apps. It is a robust and dependable solution for building enterprise-level applications.
With Symfony, you build small as well as enterprise-level applications. It helps you make a user-oriented web application that allows business enhancement and improves the user experience.
Symfony is created in a modular way which means that it is easy to integrate Symfony with extensions and has its PHP code libraries. Such several additional modules allow you to develop large web applications.
Symfony is PHP based on a framework with the MVC architecture, and it is used to develop high-performing complex web applications for the business of all sizes.
Symfony makes the perfect use of PHP programming language with a significant amount of configuration to develop faster, flexible, user-friendly, expandable and stable web applications.
Symfony aims to create an application on top of generic services like full-text search, job queue, cache, etc. This decreases the time required to maintain these services as they are supported by someone else.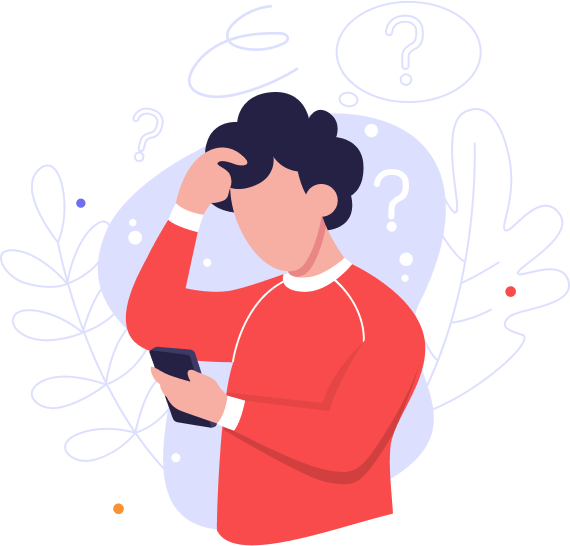 Our Blog
Related Articles
Let's get started
Have a Project in Mind?
Let's Get To Work
We are happy to assist you with our web design, development & digital
marketing services. Lets get in touch now.