Mean Stack Development Company
End-To-End Mean Stack Development Services
Mean Stack is the perfect blend of four powerful frameworks: Angular.js, Node.js, Express.js, and MongoDB. We are the pioneer Mean Stack development company with comprehensive experience building dynamic and feature-rich web applications.
We leverage Mean Stack features to build the smoothest applications for your business. We help our clients to stay ahead of the competitors with our end-to-end development services.
Our services
Reliable Services We Offer to Our Clients
React.js Development
We provide a comprehensive experience to our clients by building applications and websites with phenomenal UIs using the React.js platform for clients all over the globe.
Node.js Development
With the proficient Node.js, user-centric designs, and futuristic development approach, we build a whole new world of development of Node.js applications.
Angular.js Development
Our qualified Angular.js experts build intuitive front-end solutions for businesses of all sizes and assure enhanced user experience and seamless performance.
Express.js Development
With profound expertise in Express.js, we deliver high-performance software solutions that are flexible, scalable, agile, and are compatible with your business.

MongoDB Development
We use a collaborative approach to offer a broad spectrum of MongoDB development services to our clients, including strategy, design, implementation, integration, etc.
Mean Stack CMS Development
With a team of Mean Stack experts, we build robust and efficient content management platforms to boost the prospects of your business.
Our Experience
Developing Resilient and Flexible Mean Stack Development Solutions for Businesses
Mean stack is an incredibly streamlined platform amalgamating four robust frameworks: Angular.js, MongoDB, Node.js, and Express.js. We at Nascenture leverage the true potential of Mean stack development to build powerful applications for your business. We are well versed with each component of Mean, which helps our developers with flexibility and ease of development while building world-class Mean JavaScript applications according to our client's needs. We are the most secure and notable Mean Stack Development company acknowledged by its global clients. Our experts have a deep understanding of Mean stack design, architecture, and development.
We develop scalable solutions for our clients that lead to significant business growth using the latest technologies. From building simple Mean stack solutions to creating challenging enterprise-grade projects, we make solutions that scale on search engines. We not only have the most qualified and experienced team of engineers, but we have the best resources and infrastructure to match all your full-stack app development needs. With the high expertise in MongoDB, Node.js, Angular.js, Express.js, React.js, we cater the world-class Mean stack development services for building impeccable web applications.
Vive Health
Vive Health is an eCommerce platform that sells the highest quality health and medical products. It is a mid-range performing brand specializing in products geared towards injury recovery, health & wellness, mobility, foot care, and caregiving.
Why choose us?
Why Choose Us For

Mean Stack Development Services?
Experienced Mean Stack Team
We have a team of Means Stack developers with massive years of experience and can flawlessly handle small and large-scale projects across industries.
Use of Latest Technologies
Our team is well aware of the latest trends and technologies and incorporate cutting-edge tools so that they can bring out the best development solution.
Absolute Transparency
We are professionals and work straightforwardly and transparently with our clients, so they know how we are working on their projects.
Data Security
When you choose us Mean Stack development services, rest assured about your data security because we take all essential steps to ensure that your data is completely secure.
Project Management
Our Mean Stack developers are pretty good at addressing complex project management issues while another team handles the development process.
Updates & Reporting
Our developers keep you posted about the progress of your project and provide you with up-to-date reports so that we can stay on the same page of the development process.
Have a Project In Mind?
We are happy to assist you with our web design, development & digital marketing services.
FAQ
Frequently Asked Questions
Mean Stack is the framework of JavaScript technology used to develop web applications. It is a full-stack development toolkit used to create robust, fast, and scalable web applications.
Mean helps you create simple yet robust and maintainable solutions with a single uniform language throughout stack development. It is a full-stack JavaScript that is entirely free of cost.
It is entirely dependent upon your requirement because there are certain factors involved with the development process such as gathering information, planning, designing, coding, testing, maintenance.
There are multiple factors considered while deciding the cost of the MEan Stack development, which includes: the complexity of the project, number of integrated features, the number of resources, testers, and design elements.
Mean Stack is a toolset also known by the technology stack that consists of platforms, frameworks, programming languages, libraries, and frameworks which makes this platform reliable and pleasing to use.
Yes, Mean Stack is a stable and secure platform. MongoDB is a non-relational database and is not prone to SQL as the data is stored as JSON objects and manipulated by SQL strings which provide a way for robust database security.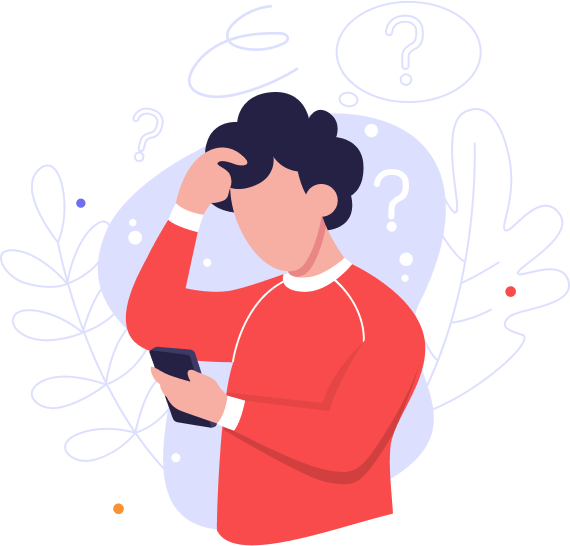 Our Blog
Related Articles
Let's get started
Have a Project in Mind?
Let's Get To Work
We are happy to assist you with our web design, development & digital
marketing services. Lets get in touch now.