News
Delivering Stellar News App Development Services
We help brands and businesses to build superior digital products, enabling seamless user experience across all modern platforms and devices. We are a team of well-versed mobile app developers who possess extensive work experience in developing stellar News applications.
In the news app development industry, we are a well-known firm that offers a comprehensive range of services with scalable outcomes.
Our Experience
Nascenture's Features Loved by Content Publishers and Readers
Want to increase engagement rate and enhance reader retention of your news app? If so, it's time to take advantage of our state-of-the-art news app solutions. We develop innovative solutions using the latest trends and contemporary technologies to create news app solutions that will mesmerize you with user-friendly designs. We are a renowned service provider and known for providing sophisticated mobile app development solutions that suit every user's needs. We have a strong portfolio and hands-on experience building robust news app development solutions.
With so many news apps, how to secure a top position and long-term relations with customers? This is where our news app solutions come into the spotlight. Our mobile app developers will help you right from the transition phase to the deployment phase focusing on your business requirements. By collaborating with our news app development agency, you will enjoy easy access, a user-friendly interface, heavy personalization, social media integration, offline view payment integration, and advanced reader engagement techniques.
Technology-Rich and Highly Functional News Apps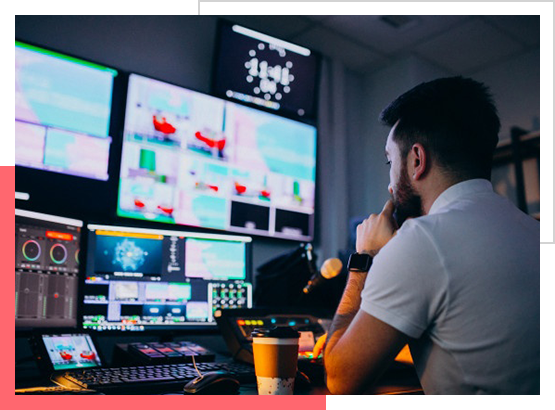 Audio and Video Integration
If a picture says a thousand words, a video says a million. All love video content as it's snackable and more engaging. Our experienced mobile app developers will convert trending news into audio format, which is more engaging for readers to listen to. To enhance the reader experience, we will generate video news they can view anytime, anywhere, with a click of a button. We use the latest tools to create seamless audio-video integration for readers.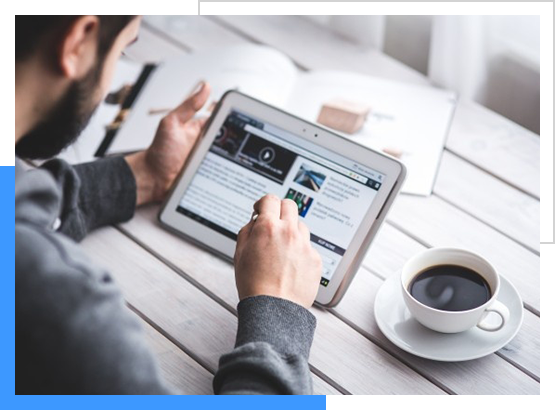 Offline View to Read News Anytime
Offline mode enhances user app engagement as users can read and view content without depending on their network condition. While creating an offline view, we focus on how and where the data will be stored, how the architecture will handle concurrency, how to handle data conflicts, and will architecture support connectivity changes.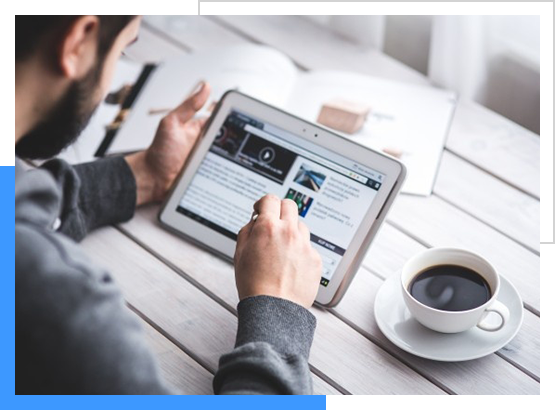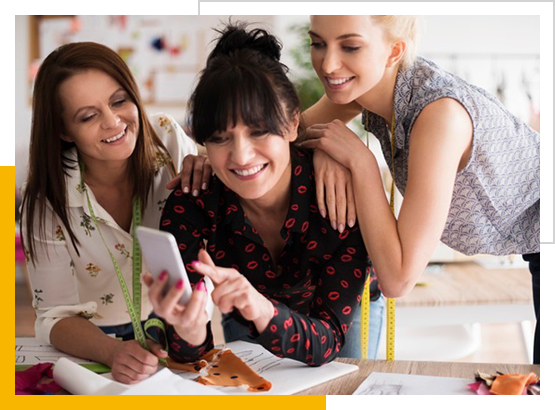 Tailored News App Localization
Through our custom news app localized solutions, your app will swiftly move across linguistic and national borders. Our experienced developers will convert news into the languages your readers understand. No matter your audience's language, they will receive trending news and digital content in the words they are comfortable with. Localize your app and get 128 % more downloads.
Social Media Integration
We provide accessible social media networking solutions allowing your business to connect, build connections, engage and enhance loyalty with the target audience. We will allow your customers to share content on their social media accounts easily. Social media integration allows you to reach more readers and increase app downloads.
Heavy Personalization
To create nurturing reader relationships, we focus on consistency, interactivity, and personalization. We will design and implement engagement tools, leverage analytics to better predict and respond to your customer's needs, preferences and provide news content accordingly. Our news app comes with personalization features allowing users to customize their feeds according to their location preferences and categories.
Advanced Mobility Solutions
We strive to engage and retain the attention of your customers with advanced mobility solutions. We provide end-to-end, custom-focused digital product development services ranging from user-friendly UX/UI design to AR/VR features, integrated Cloud storage, payment integration, and premium content your audience would love to read.
Ad-Free News Feature
You are in the middle of important news, and an ad pops up? The worst feeling we all experience when reading news on mobile. Fret not! Nascenture, will create add-free news apps to avoid unnecessary reading interruptions, resulting in maximum user engagement. Our add-free news app feature will provide you guaranteed increase in app downloads.
Why choose us?
Why Choose Us For

News Application Development ?
End-To-End Solutions
We offer end-to-end software development solutions to our clients- our developers follow a proper protocol for development- we envision, plan, design, develop, integrate, and deploy.
Superior In-House Team
We have a strong team of designers and developers who work under experienced project managers. Our PMs are experienced in large complex projects and know how to deal with issues.
Real-Time Communication
To meet the unique requirements of our clients, we work within your nearshore time zone for real-time collaboration. We are pretty accountable and transparent to share the regular work reports to be aware of the progress.
Prioritize Clients' Needs
Our developers have extensive knowledge of software technologies and provide you with first-class custom software and application development services that meet your business needs.
Cost-Effective Services
As leading services providers, we offer custom software development services that match your needs without hindering your budget. Share your requirements with us, and we'll bring out the best for you.
Maintenance and Support
Our experts work around the clock, so you'll get the support and maintenance services. Our experts will ensure that your project runs without any flaw on the web and provides better results on search engines.